July 28th, 2008 by Gillwetter Press
|
Comments Off
In the surf we are catching blue fish, small virginia mullet, flounder, some puppy drum, croakers, and sharks.
Inshore flounder, red drum, speckled trout, some small cobia, virginia mullet, croakers, pompano, ladyfish, and sheepshead.
Offshore on top water king mackerel, dolphin, & sailfish.
On the bottom black bass.
On the piers they are catching croakers, blue fish, black drum, flounder, sheepshead, & spanish & king mackerel. flounder, grunts, grouper, and snappers.
This weeks fishing tip is on shallow water fishing. It is very easy to spook fish out of a fishing hole in shallow water. So it is important to approach your spot quietly and slowly. Have your anchor ready and don't throw it overboard, let it down gently. Even dropping or slamming a cooler lid will scare fish away. Talking loud or radios have no affect. Be sure you have a good anchor that won't drag. Keep fishing and be safe.
Captain John Carty
Affordable Charters
910-616-3957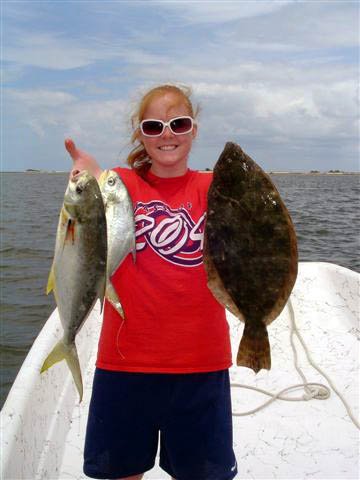 Sarah from Castlewood,  Virginia with a nice flounder & bluefish caught aboard Affordable Charters.

Ed & Jeff from Winston Salem, NC caught some nice speckled trout fishing aboard Affordable Charters.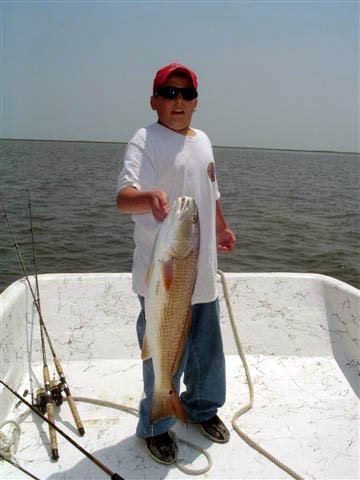 Joey from Durham, NC caught & released his first red drum aboard Affordable Charters.
Posted in Fishing Reports |
Log in Affordable Charters Fishing Report