April 27th, 2009 by Gillwetter Press
|
Comments Off
On the surf catching quite a few small flounder, some nice Virginia mullet, and quite a few black drum.
On the piers small bluefish, croaker, small flounder, black drum, & shark.
Inshore red drum, black drum, Virginia mullet, some speckled trout, small cod, croaker, some eels, sharks, & small bluefish. A few Spanish mackerel are starting to show up.
Fishing tip of the week: Menhaden in the 4 to 5 inch range have moved into the dredge hole & river area very thick, so live bite is available. Live bait is always my first choice of baits. Keep fishing & stay safe.
Captain John Carty
Affordable Charters
910 616-3957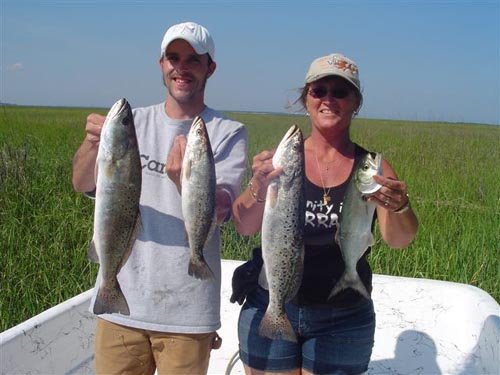 Eric & Paula caught a couple of nice speckled trout & bluefish near Southport while fishing aboard Affordable Charters.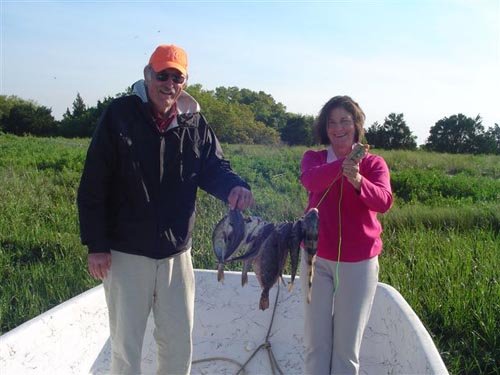 Fred & Cynthia from Vermont caught some black drum & Virginia mullet while fishing aboard Affordable Charters.
Posted in Fishing Reports |
Log in Affordable Charters Fishing Report