June 28th, 2010 by Gillwetter Press
|
Comments Off
In the surf catching bluefish, flounder, Virginia mullet, black & red drum, stingray & shark.
On the piers Spanish mackerel, flounder, a few black drum, a few small spots, Virginia mullet, shark, & reports of a few king mackerel.
Offshore on the bottom grouper, snapper, grunt, ringtails, black bass, & shark. On the top reports of dolphin, nice size king mackerel, barracuda, shark, & wahoo.
Inshore speckled trout, flounder, bluefish, black & red drum, croaker, a few gray trout, Virginia mullet, pigfish, stingrays, & sharks.
Fishing tip of the week: This weeks fishing tip is about a mistake I've made & seen a lot of other people make & that is using detergent to clean out their live bait well. The detergent will instantly kill live bait. It's very difficult to rinse out. If you make this mistake be sure & rinse it out thoroughly. Also be sure & circulate water for at least 10 minutes before putting any bait in the well. Keep fishing & stay safe.
Captain John Carty
Affordable Charters
910 616-3957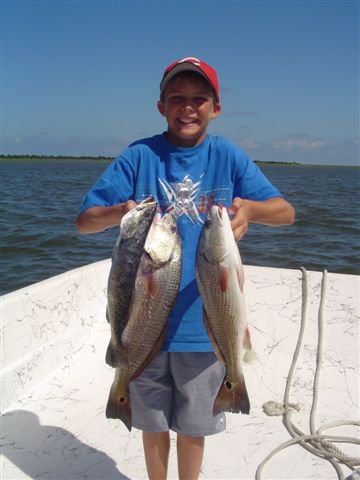 Nate from Greensboro caught some nice red drum & speckled trout while fishing aboard Affordable Charters.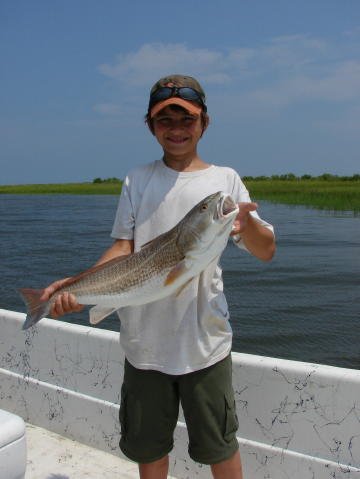 Mitch caught & released this nice size red drum while fishing aboard Affordable Charters.
Posted in Fishing Reports |
Log in Affordable Charters Fishing Report