January 31st, 2011 by Gillwetter Press
|
Comments Off
We had a few pretty fishing days this past week.
There have been reports of some striped bass, some red drum, & speckled trout caught around Wilmington in the Cape Fear River.
In the waterways & bays a few red drum & some speckled trout.
Don't forget the zero tolerance on speckled trout & striped bass is still in effect. As the water warms up the ban on speckled trout should be lifted. Keep fishing & stay safe.
Captain John Carty
Affordable Charters
910 616-3957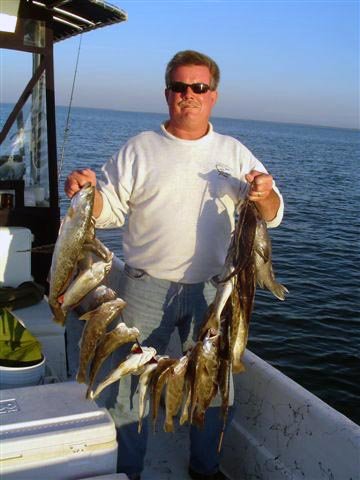 Blast from the past: Tommy Smith caught a nice mess of panfish while fishing aboard Affordable Charters last summer.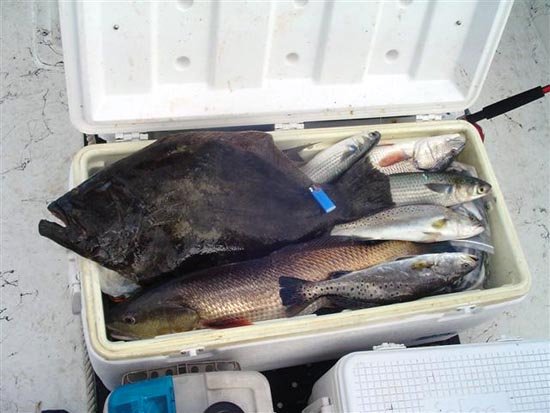 Blast from the past: This is what we have to look forward to in summertime fishing aboard Affordable Charters. A great variety of fish. Can't wait.
Posted in Fishing Reports |
Log in Affordable Charters Fishing Report