May 30th, 2011 by Gillwetter Press
|
Comments Off
In the waterways, bays, & river we are catching some puppy drum, black drum, speckled trout, a few flounder, Virginia mullet, pompano, small spots, bluefish, small croaker, & sharks.
In the surf catching flounder, puppy drum, black drum, a few large bluefish being reported in the 10 to 12 lb. range, Virginia mullet, croakers, sharks, & sting rays.
On the piers catching some flounder, black drum, Virginia mullet, bluefish, croakers, small spots, small cobia, sharks, & sting rays.
In the ocean near shore catching king mackerel, Spanish mackerel, & bluefish.
Offshore on the bottom catching beeliners, grouper, black bass, & grunts.
Remember you still cannot keep any black bass but we will keep you posted when that changes. Hopefully we will be able to start keeping speckled trout on June 15.
Keep fishing & stay safe.
Captain John Carty
Affordable Charters
910 616-3957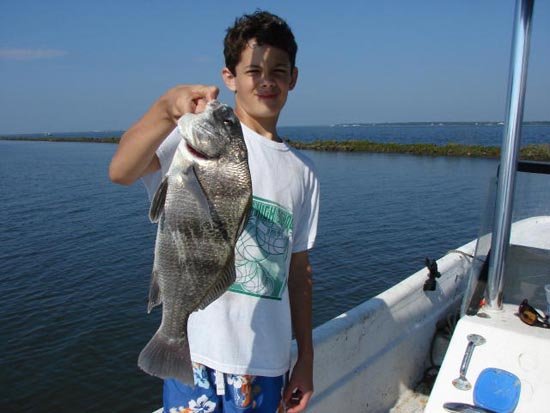 Phil Jr. caught several black drum while fishing with his father aboard Affordable Charters.

Nick Carty had a good day drum fishing while fishing in the Lower Cape Fear River.
Posted in Fishing Reports |
Log in Affordable Charters Fishing Report