January 30th, 2012 by Gillwetter Press
|
Comments Off
The water temperature has warmed up a few degrees to about 52 degrees at the mouth of the Cape Fear River.
Catching some red drum, striped bass, & speckled trout in the waterways, bays, & Cape Fear.
Keep fishing & stay safe.
Captain John Carty
Affordable Charters
910 616-3957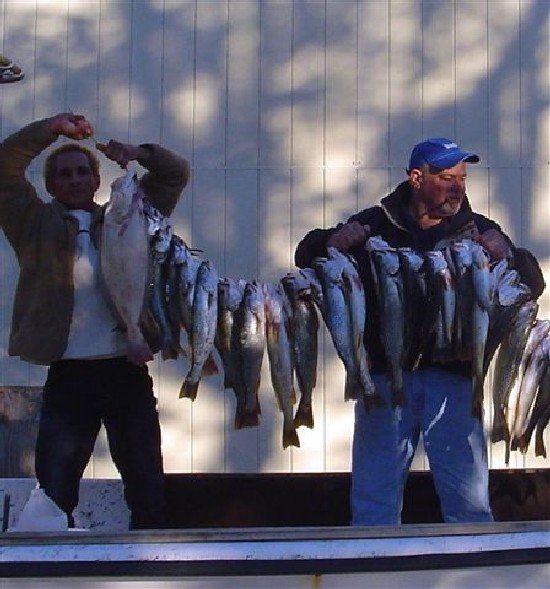 Blast from the past: Mark & Gary caught a large flounder & a long stringer of grey trout while fishing aboard Affordable Charters.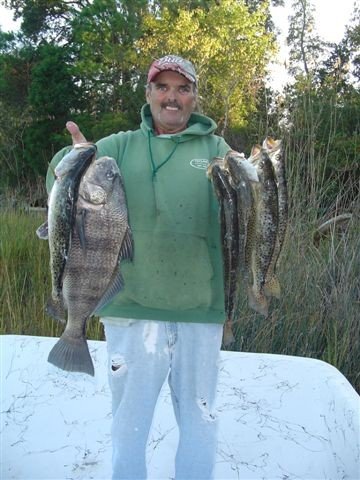 Blast from the past: Barry Lucas with some nice sized black drum & some speckled trout caught while fishing on the west side of the Cape Fear Rive
Posted in Fishing Reports |
Log in Affordable Charters Fishing Report