August 27th, 2012 by Gillwetter Press
|
Comments Off
On the piers catching some nice size Spanish mackerel, King mackerel, a tuna caught on Kure Beach pier, flounder, bluefish, croakers, & a few Virginia mullet.
In the surf catching some red & black drum, flounder, a few pompano, bluefish, & croakers.
In the waterways, bays, & river catching some red & black drum, sheepshead, flounder, pompano, blowfish, bluefish, black bass, croakers, stingrays, & sharks. Keep fishing & stay safe.
Captain John Carty
Affordable Charters
910 616-3957

Aug 19th Sam Ream from Wilmington with a 17 lb 7 oz False Albacore/Little Tunny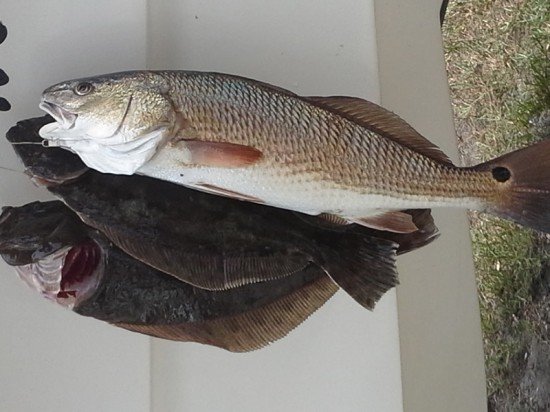 Captain Mike Harrison caught these flounder & drum while fising in the Cape Fear River.
Posted in Fishing Reports |
Log in Affordable Charters Fishing Report