April 8th, 2013 by Gillwetter Press
Spring has finally sprung. Water temperatures are sneaking up. Right now it is about 56 to 57 degrees. Hopefully by the end of the week it will be in the 60's.
We have been catching some red and black drum, Virginia mullet, small croakers, small black bass, sting rays, & sharks. If anyone has fishing pictures they would like to share please email them to captaincarty@bellsouth.net. Keep fishing and stay safe.
Captain John Carty
Affordable Charters
910 616-3957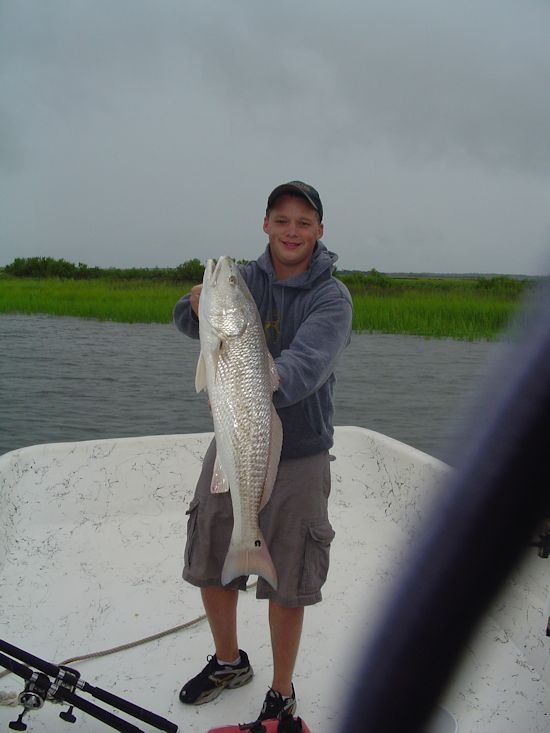 Jacob from Virginia caught and released this nice red drum while fishing in Buzzards Bay.

Mr Naylor from Charlotte caught some Virginia mullet, black drum, and red drum while fishing in the Cape Fear River.
Posted in Fishing Reports | Comments Off
Log in Affordable Charters Fishing Report