January 21st, 2013 by Gillwetter Press
|
Comments Off
Still catching a few speckled trout. Most are small but they are still a lot of fun to catch. There are still quite a few red drum bunched up in shallow water in the backwaters.
On the bottom around Southport catching a few whiting, black bass, and croakers on shrimp.
Up the river around Wilmington catching some striped bass and a few red drum.
If anyone has fishing pictures they would like to share please send them to captaincarty@bellsouth.net. Keep fishing and stay safe.
Captain John Carty
Affordable Charters
910 616-3957

Walter White caught some nice speckled trout while fishing in the waterways at Carolina Beach.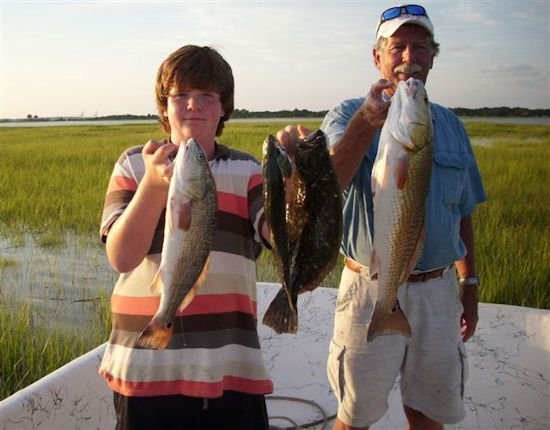 Blast from the past: Dalton and Walter caught this Buzzards Bay Grand Slam while fishing with Affordable Charters.
Posted in Fishing Reports |
Log in Affordable Charters Fishing Report