May 27th, 2013 by Gillwetter Press
|
Comments Off
Off the piers catching some King mackerel, Spanish mackerel, bluefish, whiting, flounder, small puppy drum, croakers, a few blowfish, sharks, and stingrays.
In the surf catching bluefish, a few small flounder, whiting, puppy drum, a few small black drum, croakers, stingrays, and sharks.
In the waterways, bays, and river catching red and black drum, flounder, speckled and a few gray trout, a few whiting, bluefish, croakers, blowfish, sharks, and stingrays. The fishing is definitely picking up. Looks like a better than average spring for fishing so get your tackle together and go catch some. Keep fishing and stay safe.
Captain John Carty
Affordable Charters
910-616-3957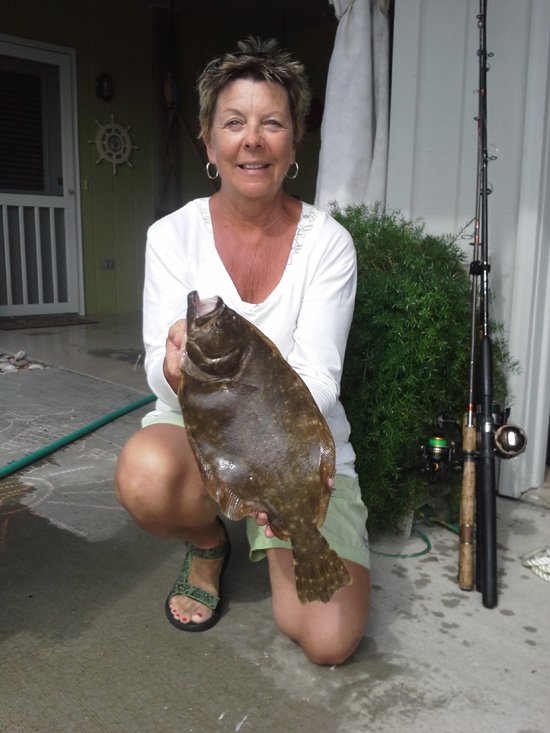 Lucy caught this nice flounder while fishing with Captain Mike Harrison.
Posted in Fishing Reports |
Log in Affordable Charters Fishing Report