May 9th, 2005 by Gillwetter Press
|
Comments Off
Well, the weather's getting warmer, and the fishing is heating up. Some nice size pompano are running in the surf along with blues, spots, whiting, croakers, and the occasional flounder. Jennifer caught a flounder Sat. in the surf, but it wasn't quite big enough to keep. That's a good sign though.Due to recent rains not alot happening in the river, although we can't rule anything out. We had some luck Sunday afternoon and caught a few whiting in the river. If you'd rather be cat fishing some thick 30lb cat fish are coming from Lock & Dam #1.Till next time keep your worm wiggling. Don't forget the Inshore Challenge Fishing Tournament May 20 and May 21.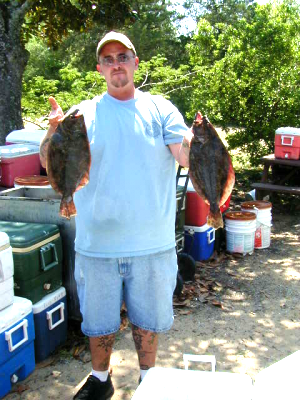 small but legal flounder size has gone up to 14 inches inside and out. all waters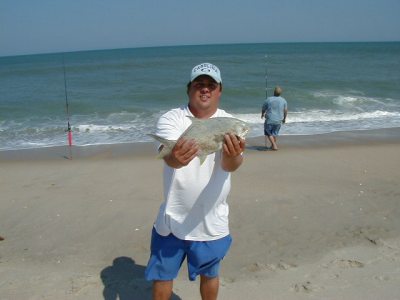 OOOHHHH……… Citation. Nice catch Dwayne. Caught on shrimp off the surf Sat. May 6,2005.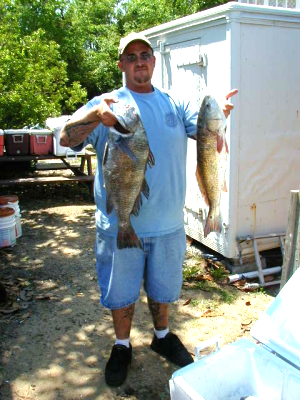 Proof is in the puddin'………… they're here but scattered. This black drum and red drum were caught in the river
Posted in Fishing Reports |
Log in B & B Bait and Tackle Fishing Report