April 8th, 2010 by Capt. Robert Schoonmaker
|
Comments Off
We had some great fishing over Easter Break onboard the Carolina Explorer.  We caught redfish, black drum, whiting, ringtails, black bass, sharks, and whatever else would bite our hooks.  Everyone had a great time and I lookfoward to fishing with them again over the summer and fall.  So here are a few pics and reports.
Derek and his wife had a great time catching whiting and redfish.  They came to Carolina Beach to warm up after the long cold winter in Maine.  They had to leave early from their trip so they could cut firewood for next winter, Ha Ha.  No one in Maine has to worry about me moving up there, but I might visit.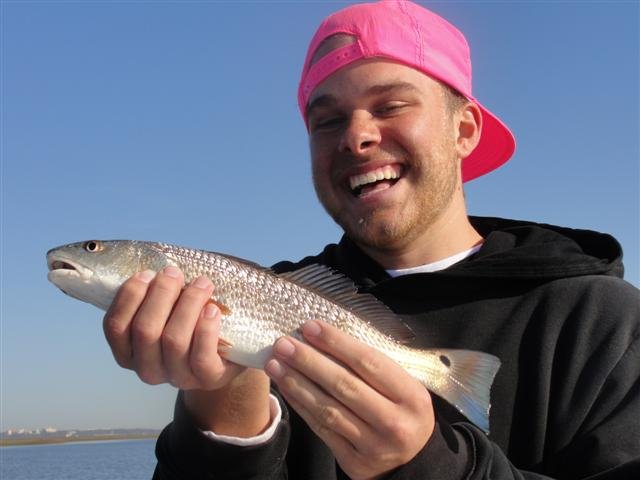 Sam and his Father Guy had a great redfish trip aboard the flats boat.  We fished hard, hooked several fish and landed a few. Here is Sam with his first lunker, just kidding, look at the blue on this ones tail and the smile on Sams face.    
   Sam with a Nice Redfish on the flats.  He released this one to catch agian on the next father/son fishing trip.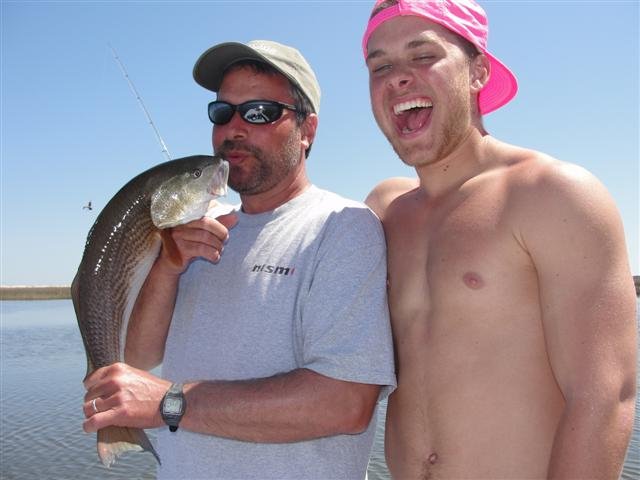 Guy and Sam having way to much fishing fun, I think Sam is more excited than his dad who caught the fish.  Cool pink fishing hat Sam.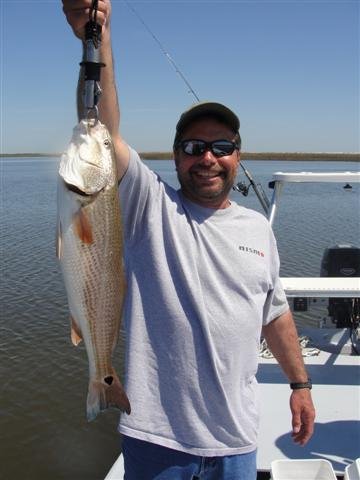 Guy with another great Carolina Beach redfish, caught on a lure in the flats.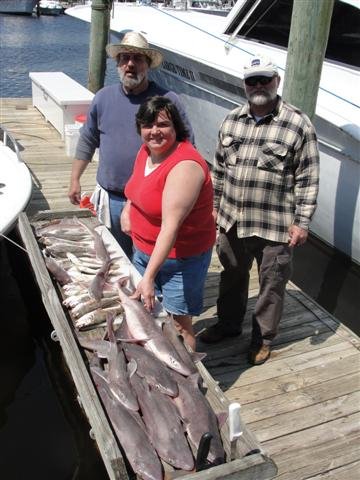 Dennis, Jamie, and Steve with a nice catch of whiting and Sharks.  We had a blast catching the fish and the proof is in the pic.
Brian and his son Morgan with a pair of nice black drum, Brian caught one and so did Morgan.  I love to say the Morgans fish was bigger than his dads. Neil caught a nice red on this trip as well, so send me a pic of the fish Brian.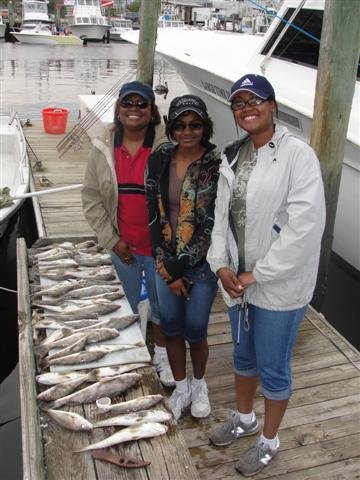 Deanna, Ashley, and Punky with a great catch of whiting.  Happy 39th Birthday Deanna.  Thanks for fishing with me again and looking foward to the next trip.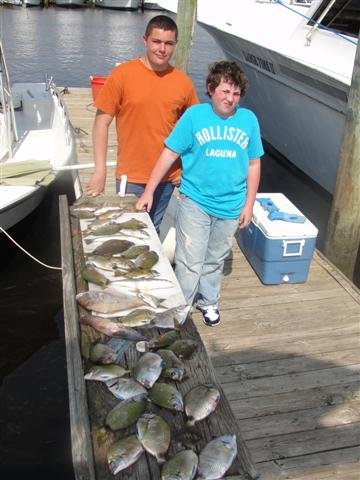 Ayers Jerry and His sons had a great trip with plenty of ringtails, Hake, small trout, and a few black bass.  Remember Boys Sunscreen is your friend, I hope your feet cooled off after the trip.
Roy Whitaker and Crew had a great time catching whiting and small croaker.  The reds and black drum were not our friends this day.  We had plenty of action and made the best of the windy conditions.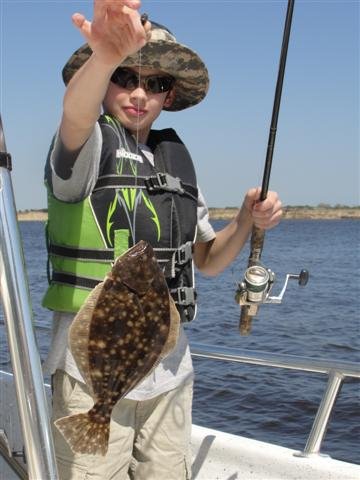 Young Metcalf with the first flounder of the year.  He was not a keeper, the flounder, but it is a sign of things to come for the spring and summer.
I forgot to mention that Mike and his son caught one citation whiting and missed another by just one ounce.  I look foward to fishing with you both this summer.
This spring fishing is getting better with each day.  We are catching fish and soon the blues, bonito, and speckled trout will be here .  Book your spring and summer trips today.Call  910-264-1807.
Thanks for reading the report, I hope you enjoyed it.
Capt. Robert Schoonmaker
910-264-1807
Posted in Fishing Reports |
Log in Carolina Explorer Charters Fishing Report