June 23rd, 2010 by Capt. Robert Schoonmaker
|
Comments Off
It has been hot and so has the fishing.  We have been leaving early on all the trip to catch the tides right and fish in the cooler temps.  Inshore we are still catching redfish on lures or live bait.  The flounder and trout have been active as well.  We can cast lures or use live bait, I will guide you to a great day on the water.  Catching fish and having fun is the goal of every trip. 
We have had a few inshore slams on the flats boat consisting of  flounder, trout and redfish.  Most of these taken on grubs and topwater.
Just off the beach we have caught lots of spanish and blues.  This is a great family trip.  After catching as many as needed for a great family dinner we then go shark fishing.  Catching these hard fighting speedsters is a blast on 12lbs class rods.  The kids old and young love this.  We have also been catching a few kings and flounder on these trips as well.
Check out the pics and see what you and your family might catch.
Dr. Mike in the heat of the battle with a nice slot redfish….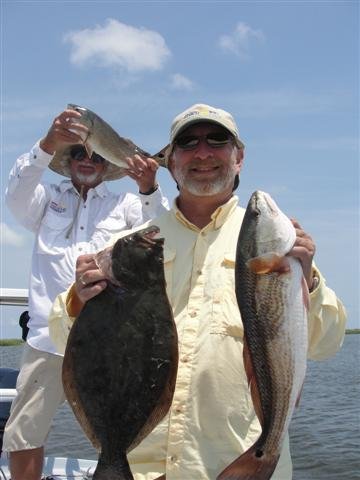 What a great day on the water.  Thanks for keeping my folks alive Big Mike….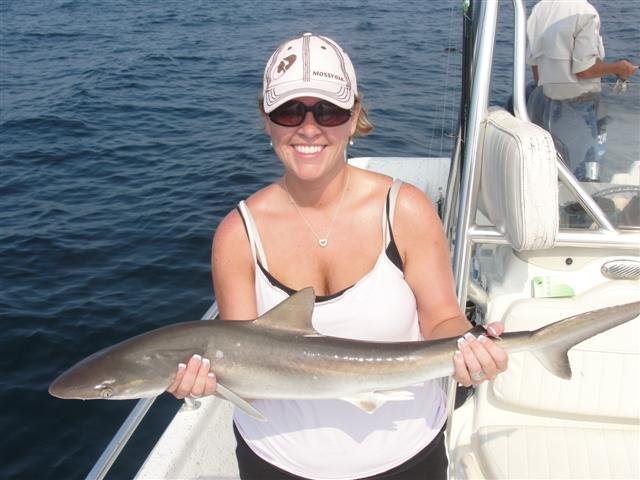 Kristy with her 1st shark.  Check out the next pic…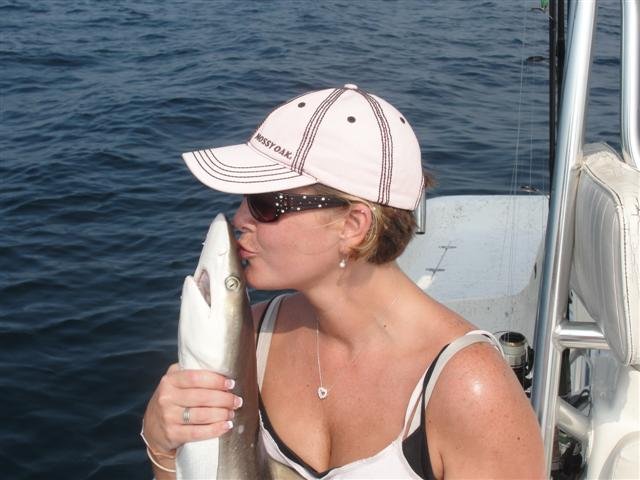 Lucky Shark, He was released unharmed, but in love…
Will with his topwater redfish. !st one on a topwater for this 16yr old…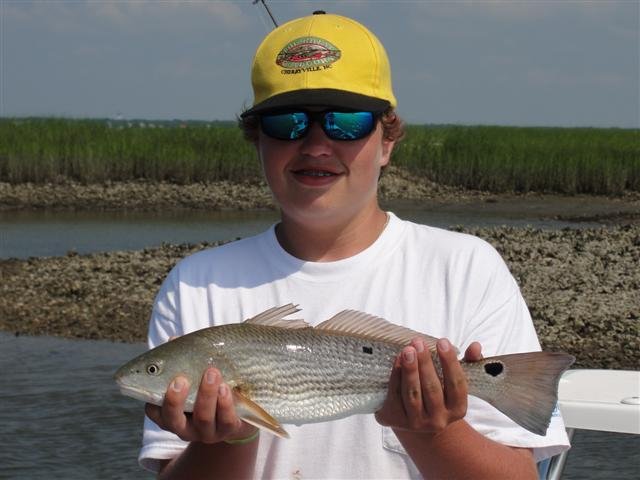 Will with another great Carolina Beach Redfish…..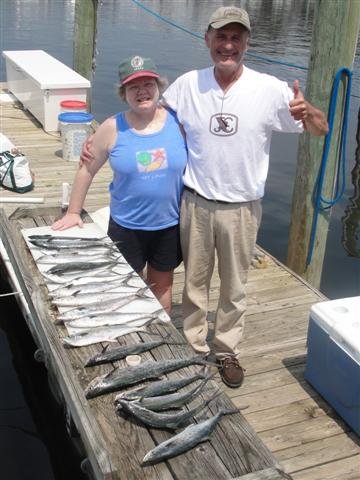 The Rays with a great catch of spanish…
Nice catch of blues, spanish, and flounder….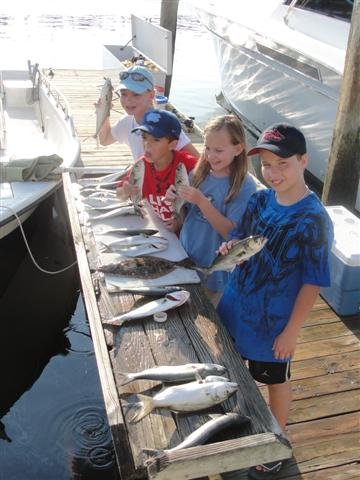 The Kinley Crew with  spanish and blues, this was there 1st trip on the ocean.  We even saw a huge school of dolphins and a few sea turtles.  These kids had a blast.
Now is the time to plan your Summer Vaction fishing trip.  Call 910 264 1807 to book a trip and I will be glad to answer any questions.
Thanks
Capt. Robert
Posted in Fishing Reports |
Log in Carolina Explorer Charters Fishing Report