July 27th, 2010 by Capt. Robert Schoonmaker
|
Comments Off
Sorry for the delay, but I have been busy fishing not typing on the computer.  The fishing over the past few weeks fishing has been tough at its best.  We have had strong southwest winds, choppy seas, and muddy water.  Even in these conditions we have had great days on the water and caught a few fish as well. 
The past few days have seen great fishing. The wind changed directions and the fish started to bite.  We have been catching redfish, flounder, trout, spanish, sharks, and whatever else will pull our string.  We have caught fish using artificial lures or soaking live bait.  I come prepared to do whatever it takes to get you catching fish, Just short of dynamite or gill net.  
Check out the pics and see what you and your family or friends might catch.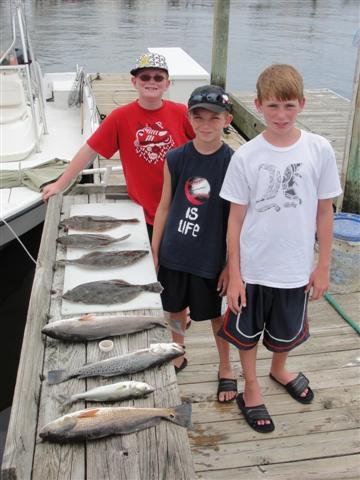 Noah and crew with redfish and flounder, so easy your kids can do it.  Can you?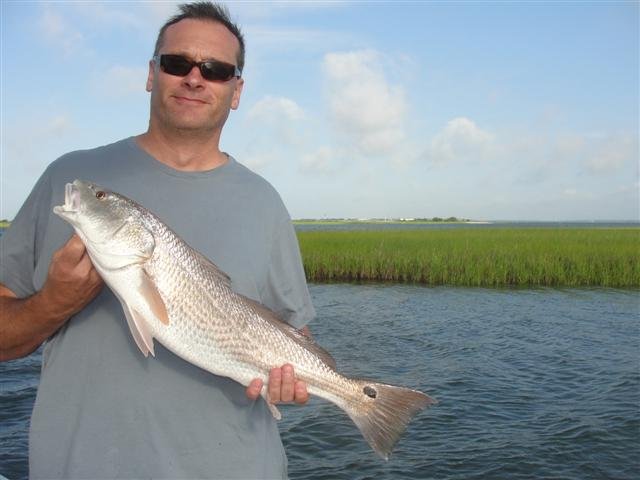 Walt with a nice redfish.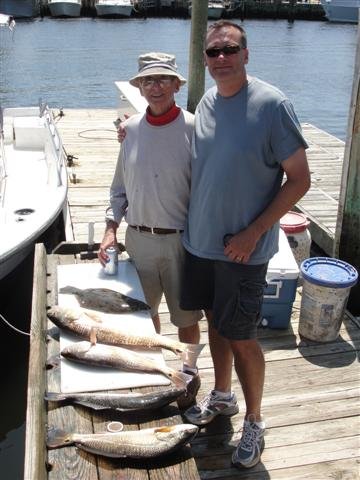 Walt and his dad Penn celebrated Penn's 86 birthday fishing with me.  It was an honor to have them on board for such a special trip. 12 redfish, 1 keeper flounder and a nice keeper trout.  Happy birthday Penn….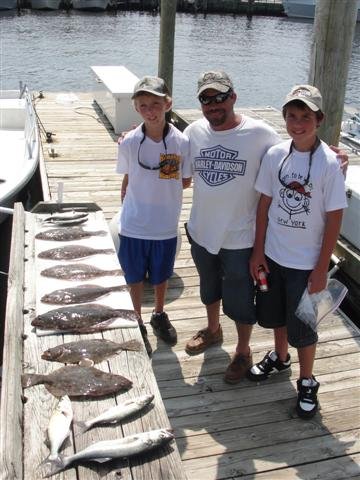 Dave, Cody, and Shane with 7 nice flounder and a few blues.  Thanks for a great trip again guys…
Lauren, Brian, and Herman with a great catch of  trout and flounder.  How were the margaritas guys? I am sure they went well with the fish…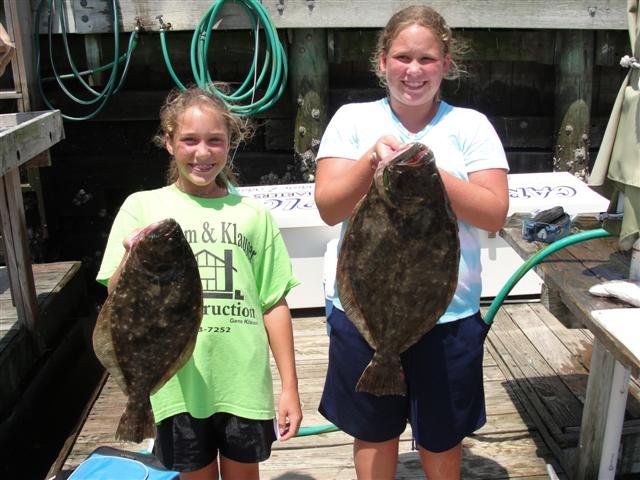 My two favorite fishing girls.  They fished harder and better than most guys I carry.  I can't remember their name, but they tag team a 5.7lb citation flounder. Great job…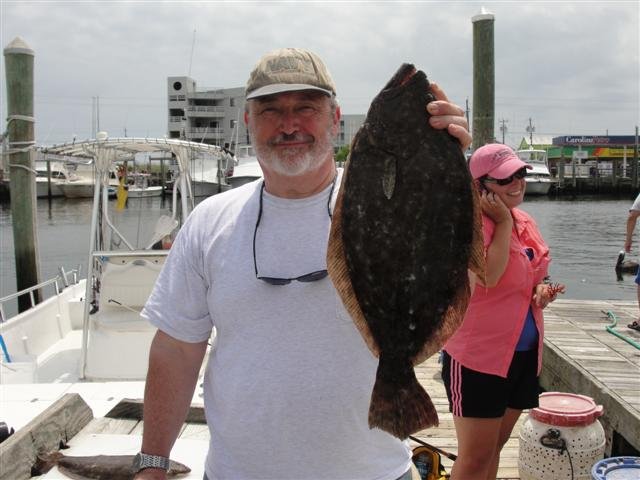 My buddie Leo who is now a 7yr. customer with a nice 4lb flounder.
Nice redfish caught in the afternoon.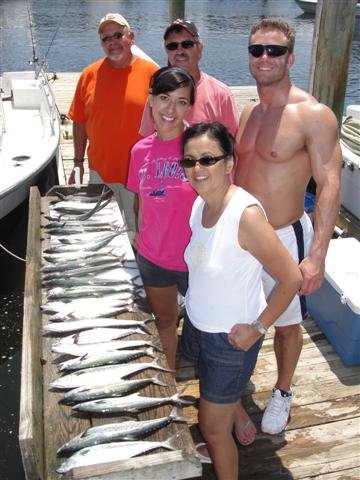 One of many nice spanish mackerel catchs, when the winds would cooperate.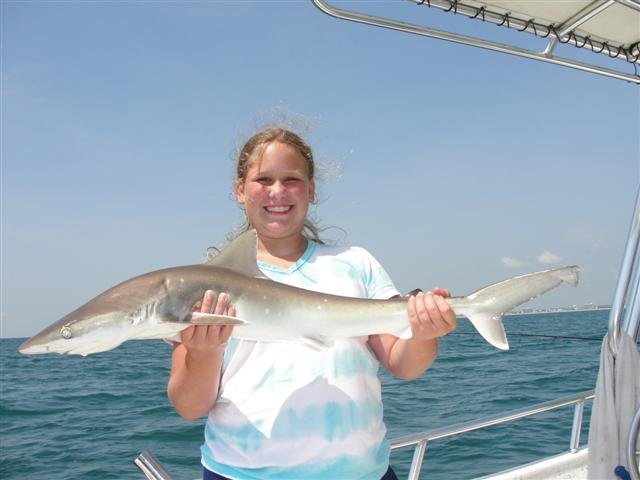 This shark is almost as big as her smile.  Great action for kids young and old.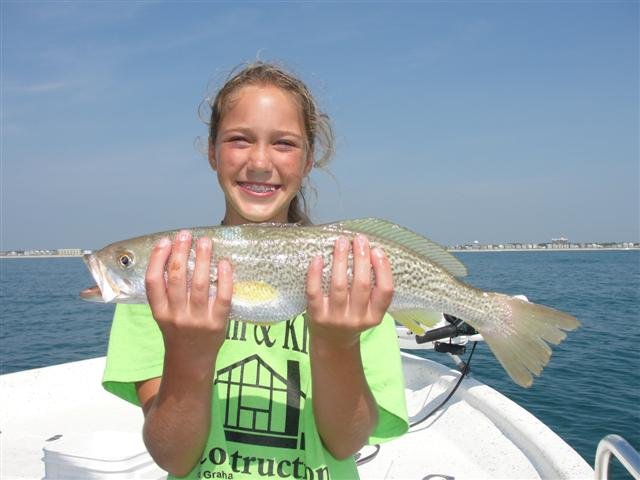 We caught about 20 nice gray trout this day.  We caught our limit and did the ole catch and release to the rest.  Great fun on light tackle.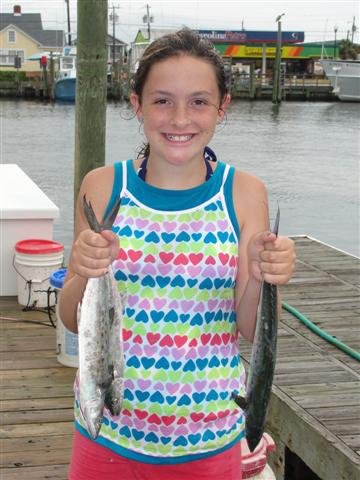 Even in the rain and wind the smile tells it all. 
Thanks for reading my report.  If you would like to book a trip or have any questions give me a call at 910-264-1807.
Capt. Robert      910-264-1807  
Posted in Fishing Reports |
Log in Carolina Explorer Charters Fishing Report