August 26th, 2010 by Capt. Robert Schoonmaker
|
Comments Off
That is right 275.00 for 5hrs for up to 4 people. It is as low as we can go.  We have 3 boats to choose from. Call and ask for the CBfishing Special. This includes everything except food and drinks.  If you want to catch fish and have a good time this trip is for you.  We are catching lots of redfish, double digit days are not uncommon.  The flounder have shown up in great numbers and will provide you with plenty of great meals.  Lots of spanish mackerel and blues are along the coast. If you want a big fish to tug on the line then lets go shark fishing, lots of 50lb to 70lb fish just off the beach.  This is great for a big fish on a half day.  Call and ask for the special today….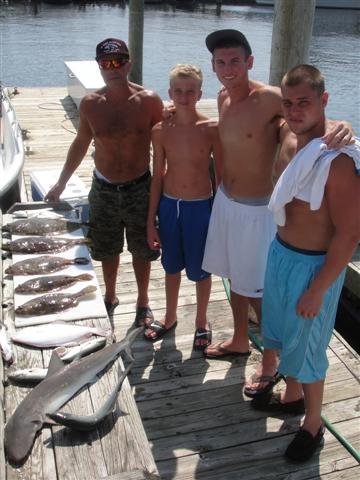 Clayton, Mitchel, Will, and Carl with a great catch of flounder, blues, and sharks.  We also released 5 big sharks in the 50lb range to catch another day.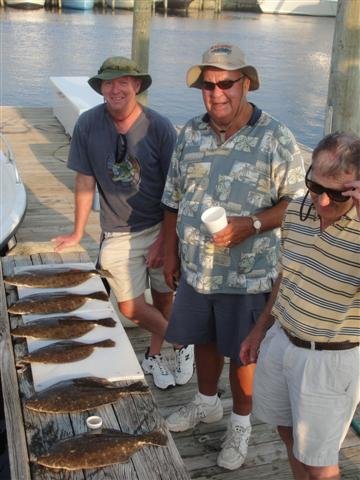 Jones, Phil, and Jim with a great catch of flounder on a 4hr trip.  We fished the next day with plenty of action including redfish and a few flounder.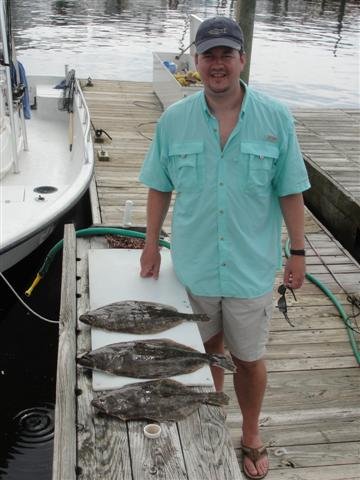 Dave with 3 nice flounder. We went shark fishing and released 7 nice sharks in the 50lb range…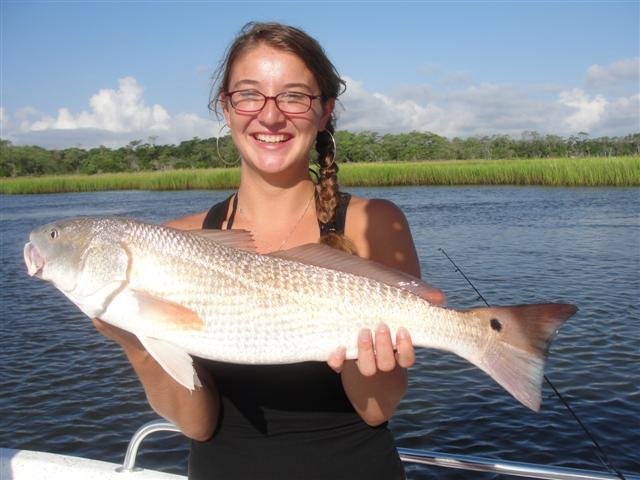 Tawny with a over the slot redfish. She caught 13 in a 5hr trip and we came home early.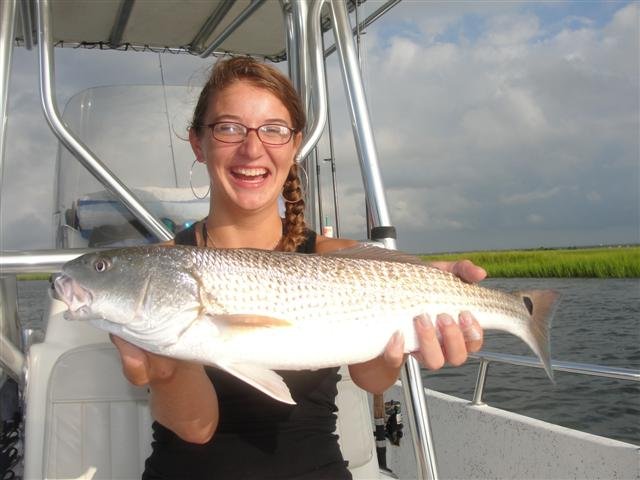 Tawny with a great keeper redfish.  She had a blast catching more fish than her brother.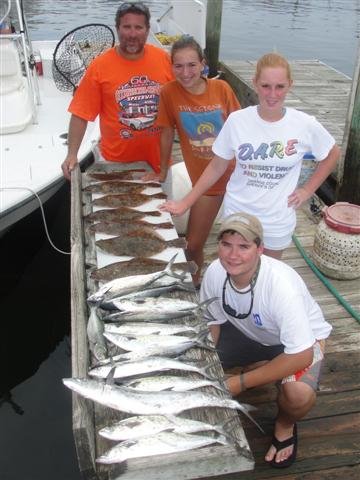 Spanish and flounders, what a great combination.  Plenty of fish for the cooler.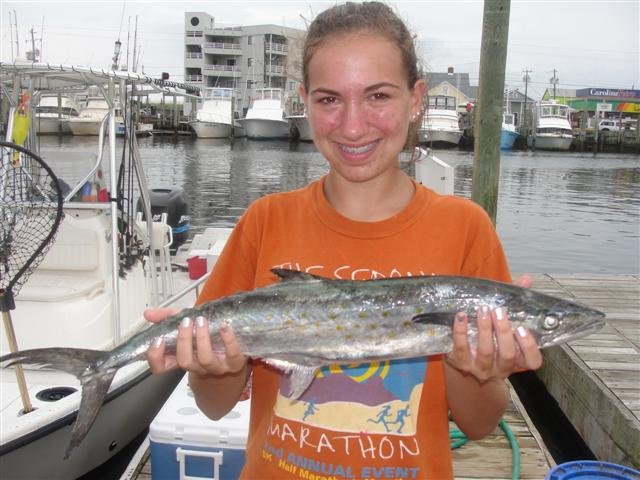 Big spanish with a bigger smile. Keep the kids fishing and build memories for a lifetime.
5hr flounder mania.  If you want flounder, then we shall catch flounder.
Thanks for reading the report.. If you want a great trip at a reasonable price then call me at 910-264-1807 or 910-262-3474.  You have to ask for the CBfishing specail to receive the 275.00 rate. 
Thanks
3 boats to choose from call for the special today……
Capt. Robert Schoonmaker 910-264-1807 or  910-262-3474
Posted in Fishing Reports |
Log in Carolina Explorer Charters Fishing Report