December 27th, 2010 by Capt. Robert Schoonmaker
|
Comments Off
Happy Holidays and New Year to all.  We have been catching lots of redfish on all the trips last week.  Even on the cold and windy days we have been catching redfish, all on lures. Strikeking glass minnows in dark colors, gulp alive in shrimp and pogey patterns have been working the best.  Remember to fish them slow, the fish are cold just like we are.  It looks like the weather is going to break around the weekend, so If you want to go catch plenty of redfish, give me a call 910-264-1807.  WINTER RATES IN FULL EFFECT. Check out the pics and see what you and your friends might catch.
Brian and Brian with one of several doubles.  We were warming up on the little guys, then found the bigger ones later in the day.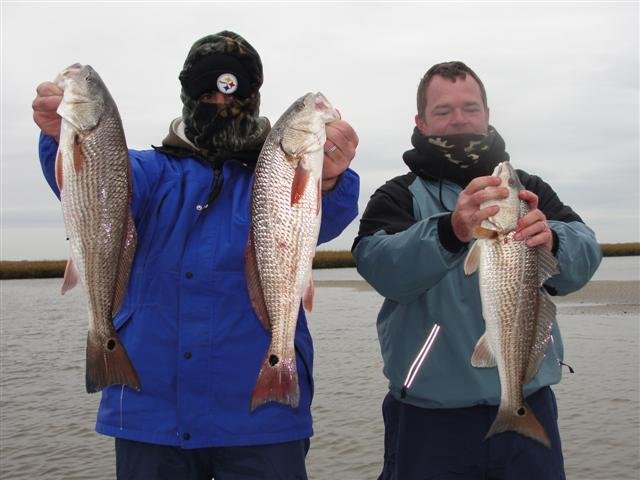 Brian and Brian with a triple on slot redfish.  I got to catch one of these, that is why there are three.  We had a great trip and went well into double digits with the reds, all on lures.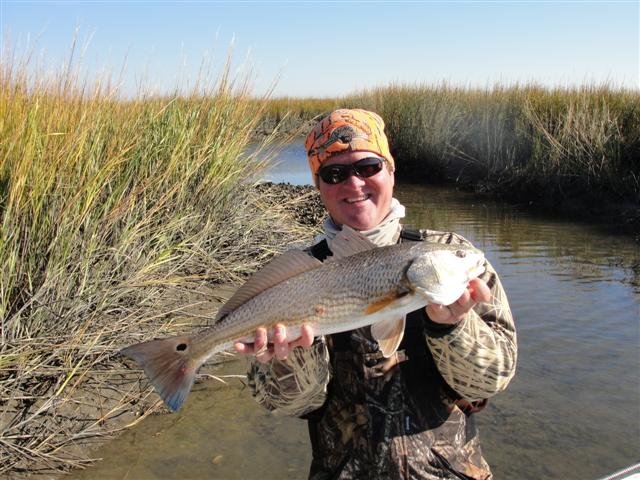 I got in on the action with a nice creek redfish.
Dean with a upper slot redfish.
Matt with an slot redfish on his new fishing rod.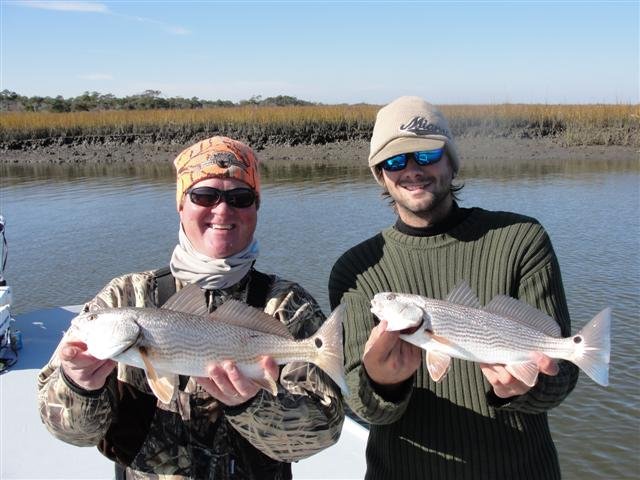 One of several doubles on the smaller reds.  We agian went well into the double digits with redfish. All on lures strikekings  and gulp.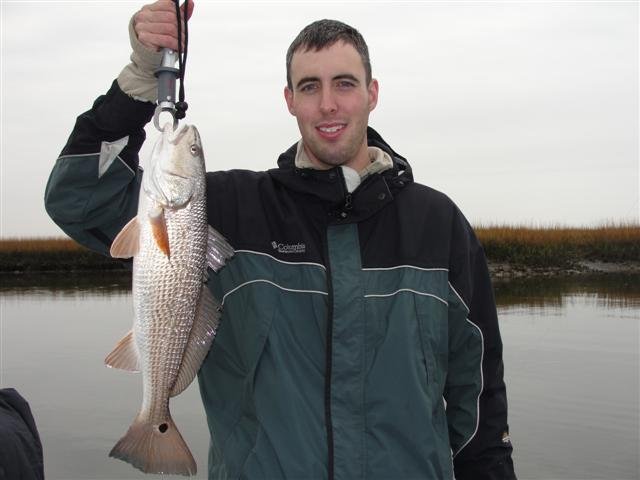 Matt with his first redfish ever, a nice slotfish on a lure.  One of several he caught.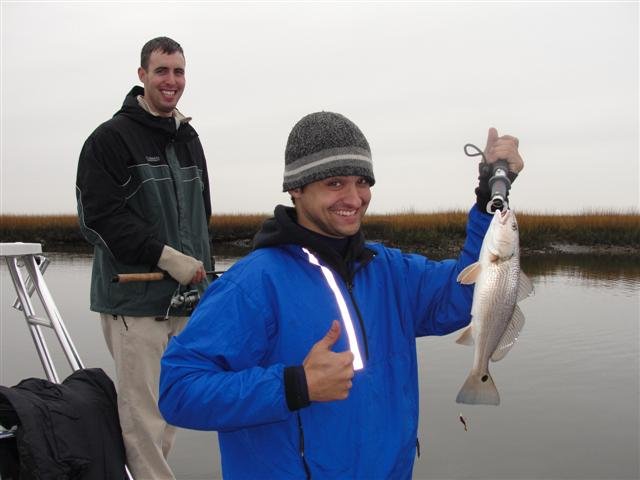 Kermit was so happy with his redfish.  It was his first redfish ever.  He caught as many as he could stand, what a fun day.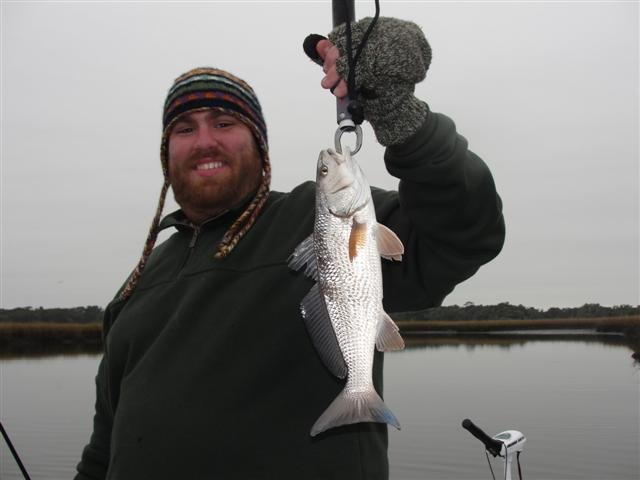 Dan with the smallest red of the trip.  He had the most experience of  the three, but Matt and Kermit had most of the luck.  See you this spring.
Kermit with a lost flounder.  It was 13inches and I was surprised to see this fish.  Again, this is Kermits first flounder of his life.  We had a lot of fun and caught plenty of fish.
Thanks for reading the report.  The WINTER RATES ARE STILL IN FULL EFFECT.  Give me a call 910-264-1807  and lets go catch some redfish.
Capt. Robert Schoonmaker                                         910-264-1807
Posted in Fishing Reports |
Log in Carolina Explorer Charters Fishing Report