February 23rd, 2011 by Capt. Robert Schoonmaker
|
Comments Off
The fishing has remained steady over the past few weeks.  We are still catching the reds on gulp alive, strike-king minnows, and the Cajun ho-ho.  The fish are still cold so remember to move you lure slow.  We also caught our first flounder of the year, a 15inch keeper.. I hope this is a sign for a good flounder year.  On all the trip we have had lots of fun and plenty of action.  I will be running my winter rates until the end of the month, so call and book your trip today 910 264 1807!!!!!!
Check out the pics, laugh at the captions, and book your trip so you can get in on the fun and fish…..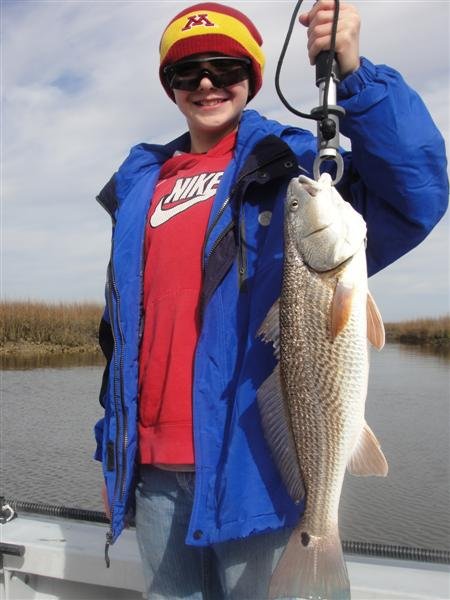 Cyrus at 13yrs old holding one of several nice Carolina beach redfish caught on a gulp. After a few minutes of practice, he was a pro..
A great father and son double redfish.  Cyrus finally let one get past the front of the boat for his dad.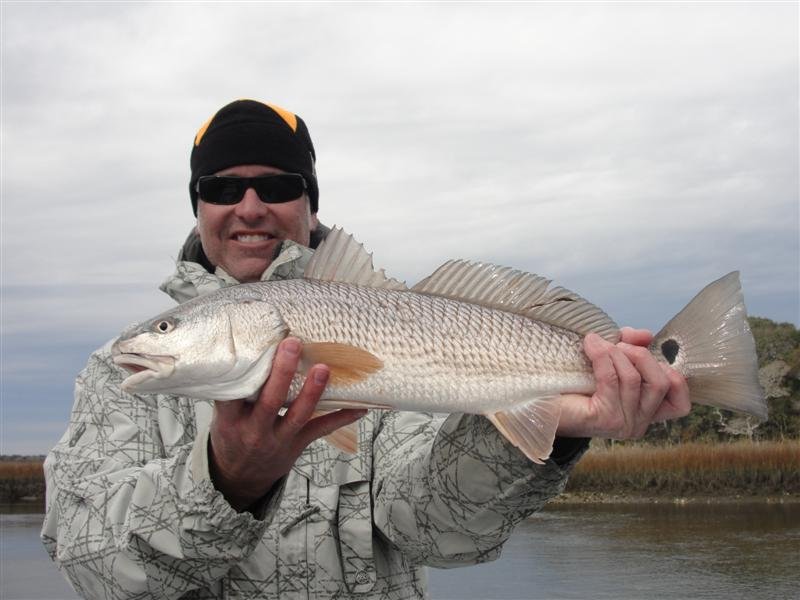 Super Dave with a Super redfish. In your face redfish…..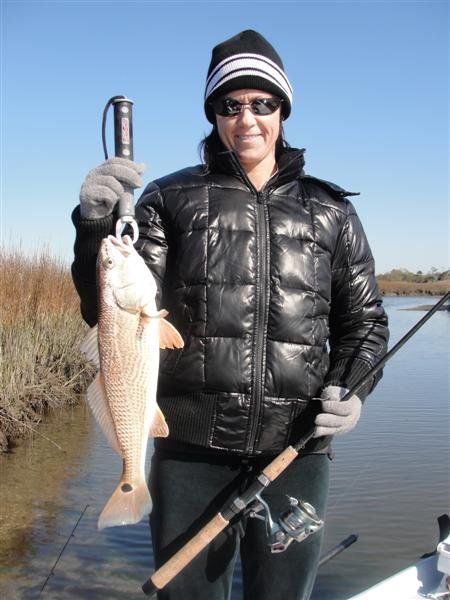 Trish, aka GunShow, with a redfish that felt the fury of her guns…..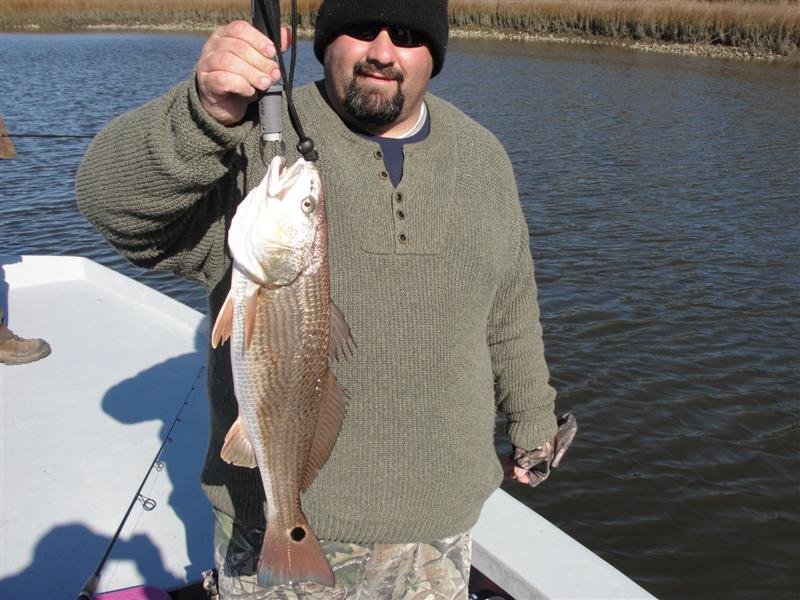 Neil "The Natural" with a nice slot redfish.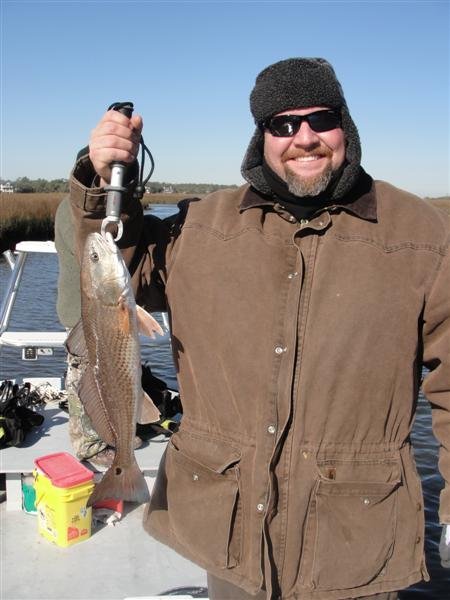 Tommy with another great carolina beach redfish… It does not get any better than this…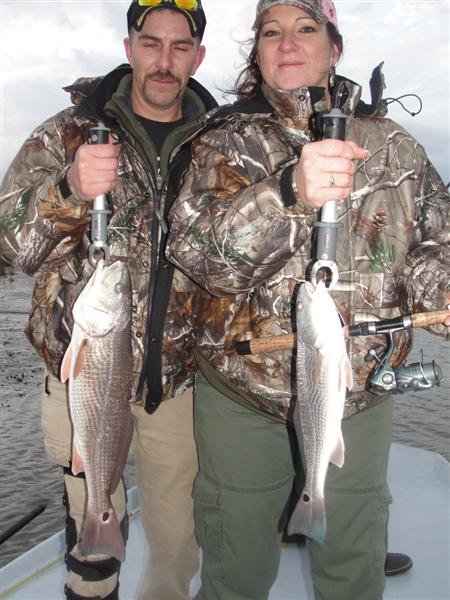 Danny and Heather with a double on Carolina Beach redfish…..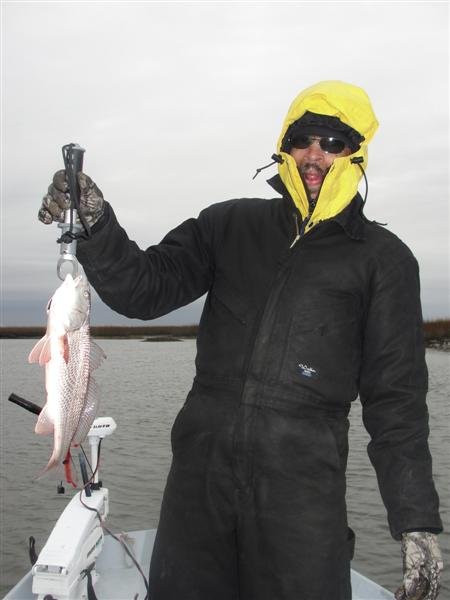 Que with the first fish of his life.. He has spent years hiking and doing wilderness tours, to everyone's surprise his first fish ever. I was glad that I could guide him on this lifetime achievement.
Nancy with a nice three spotter.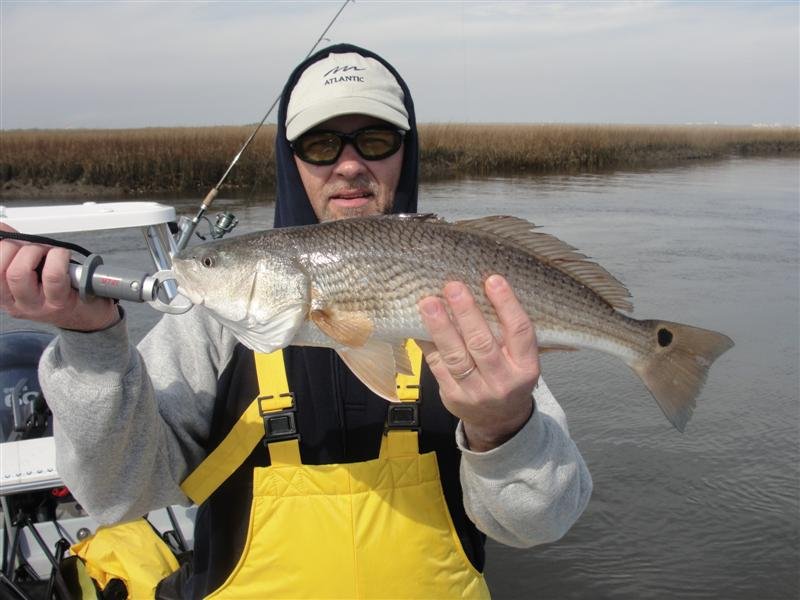 David with a winter time carolina beach redfish.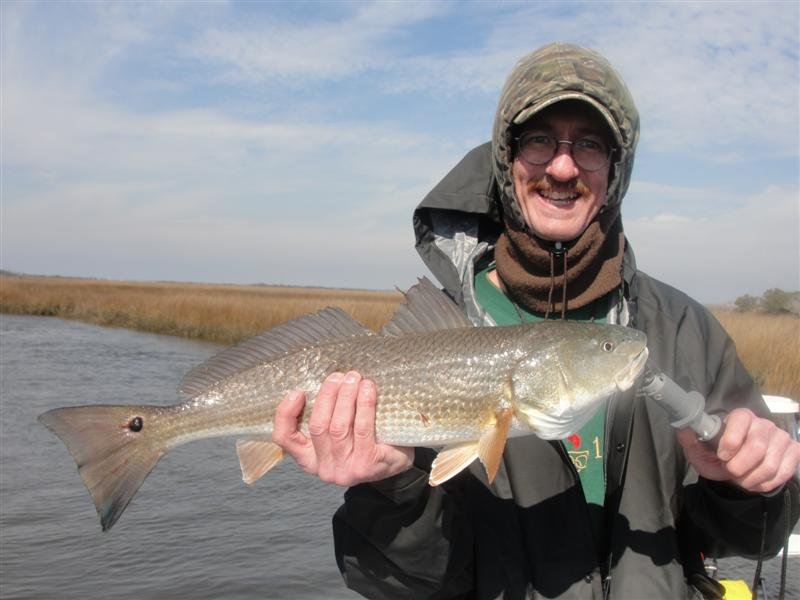 Another David with another Redfish.  Redfish, Redfish, Redfish and redfish, Book your trip today and get in on this excitement.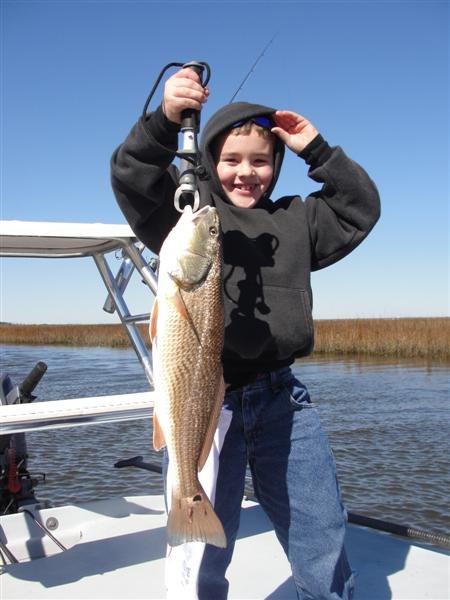 Jackson with a redfish as big as him.. He caught this fish on a gulp working the lure himself. I guide all levels of fishermen, and this boy has the skills….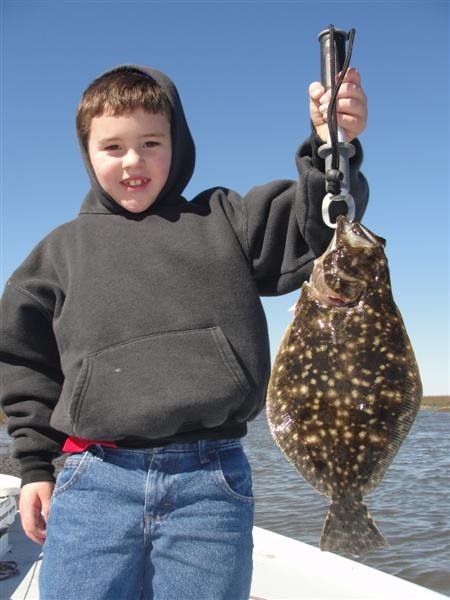 Jackson with the 1st keeper flounder of the year at 15inches on a gulp.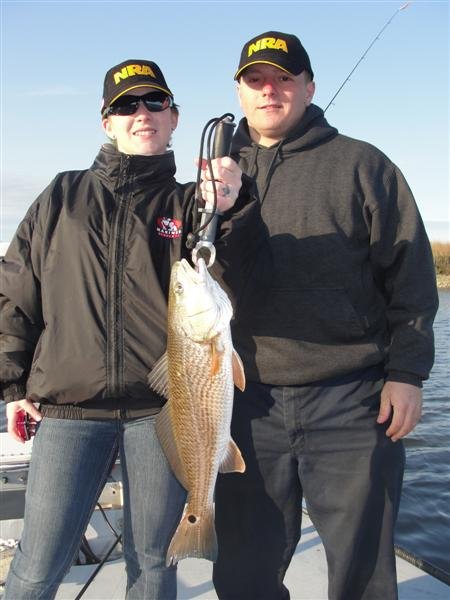 Warren and Trish posing with her nice red, Warren did not want to hold his up since it was smaller.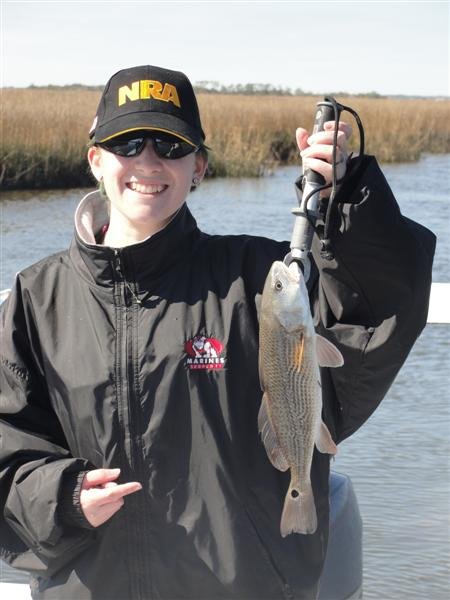 Trish with one of many she caught on lures.  Thanks for breakfast, y'all are welcome back anytime.
Thanks for reading the report and checking out the pics.. If you want to experience this great winter fishing action, book your trip today!!!WINTER RATES IN FULL EFFECTT!!!!!!!
Thanks: Capt. Robert                                    910-264-1807
Posted in Fishing Reports |
Log in Carolina Explorer Charters Fishing Report