October 11th, 2011 by Capt. Robert Schoonmaker
|
Comments Off
Again I am sorry for the delay in fishing reports. Too busy fishing no time to sit down in front of the computer and type. We are having a rainy day so here is the report.  Inshore we are catching lots of red-fish and flounder.  We are using jigs with soft plastics, top-waters, and a few crank-baits.  When the action is slow or we want to relax, we throw out live mullet minnows, mud minnows, or shrimp.  Whatever it takes to have a fun day on the water.  Lots of relaxing and fun fishing. We have been catching a few trout, this action will only get better. The pan-fish, spots, croakers, puffers and pig-fish are biting in the inlets and river mouth. NOW IS  THE TIME TO CALL AND BOOK YOUR TRIP TODAY 910-264-1807. 
Just off the beach the big Spanish mackerel, bluefish and false albacore are running down the beach. We have been trolling clark spoons and when conditions are right casting spoons and flies to these hard fighting fish. Lots of fun and great action.  There are some grey trout, flounder, and seabass on the near-shore wrecks and reefs.  We have been jigging spoons and using live mullet to fool these fish.  Cut mullet or pinfish has worked well on bottom rigs.  Also some big sharks still hanging out behind the shrimp boats.  We are catching Lots of fish and having great days on the water. Now is the time to book your fall fishing trip call 910-264-1807. 
Book your Fishing trip and Lodging at the same time.  I have some package deals available with affordable oceanfront lodging. Incredible Pricing call for details.  Winter Rates for Late Season Redfishing will start in November.  Call 910-264-1807  for Rates and Package deals for multiple Days of fishing and lodging. BOOK YOUR TRIP TODAY 910-264-1807!!!!!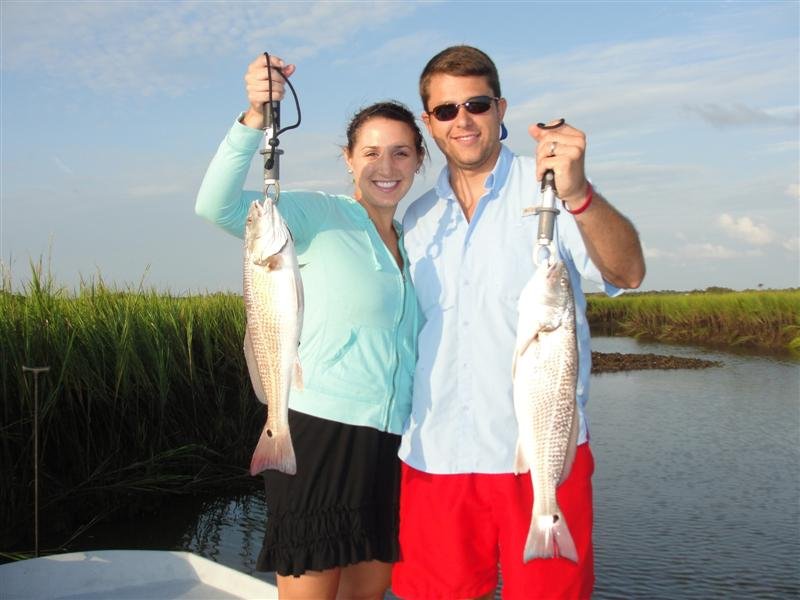 Jarod and his lovely wife Lindsey doubled on red-fish. Couples having fishing fun.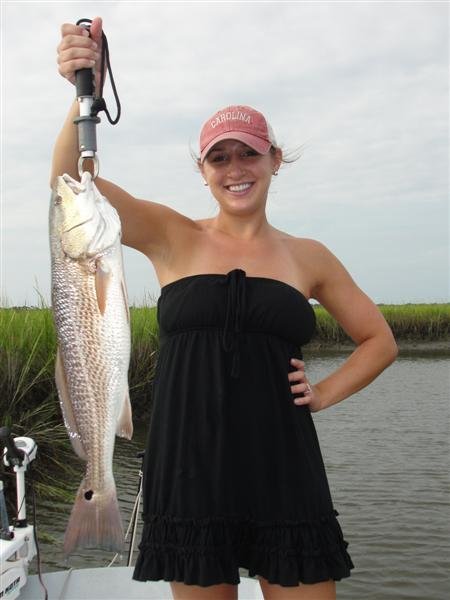 Lindsey with a redfish of her own. She was a redfish slayer.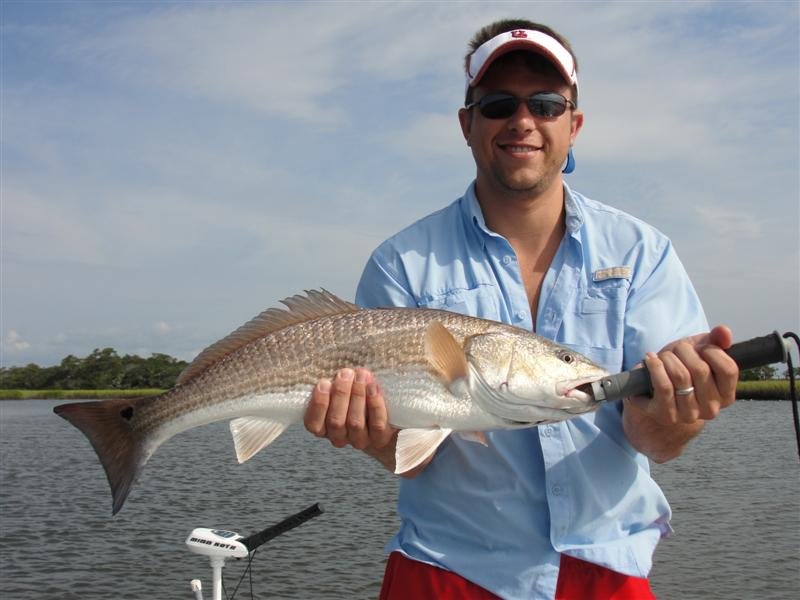 Jarod with one of the upper slot sized fish he caught on the trip.  Lots of fish and fun. See you both soon.
Wesley fished with me several days.  He and Louis caught red-fish and flounder on jigs with soft plastics. We also caught lots of Spanish and blues trolling and casting spoons and flies. Lots of fun on the fly rod.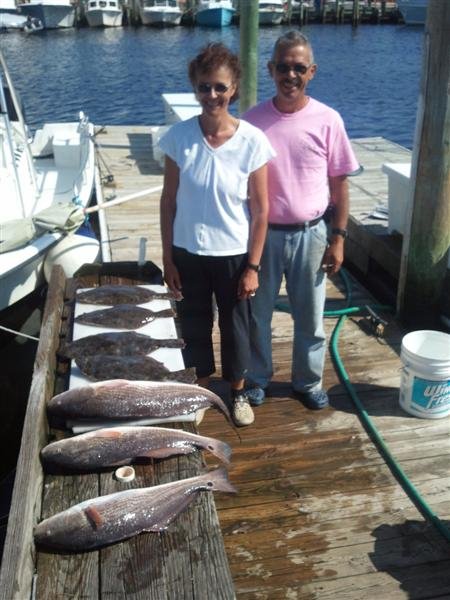 Wesley and Louis with reds and flounder all caught on lures.
Bob and Curtis with reds and flounders. Bob all of 75yrs young.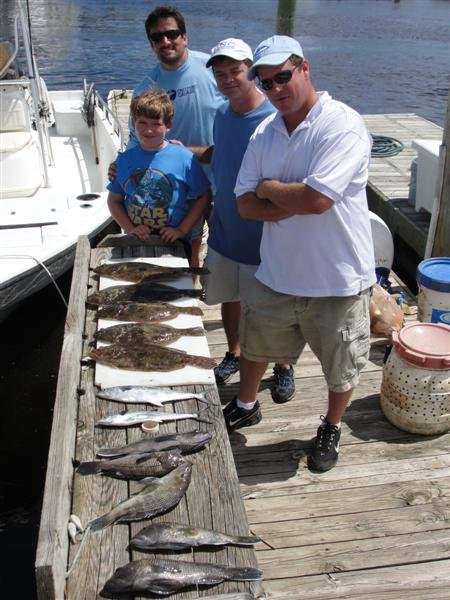 Brian, Brian, Troy, and T-man with a mixed bag of sea bass, Spanish, and flounder.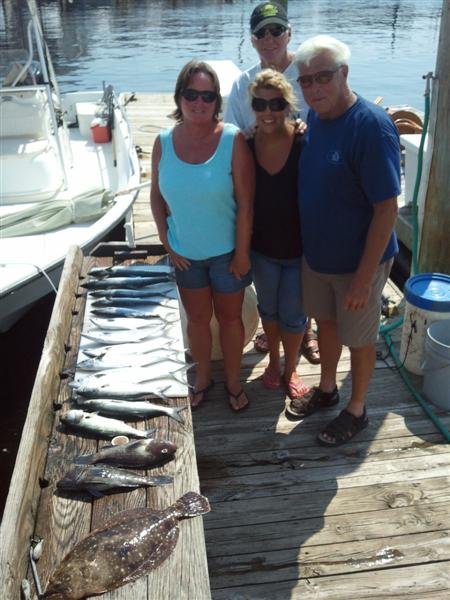 The Gray party with a mixed bag of flounder, sea bass, blues, and Spanish.
Alice with a nice Redfish.  She also caught several flounder as well. She and her husband Otto had a great day with plenty of fishing action.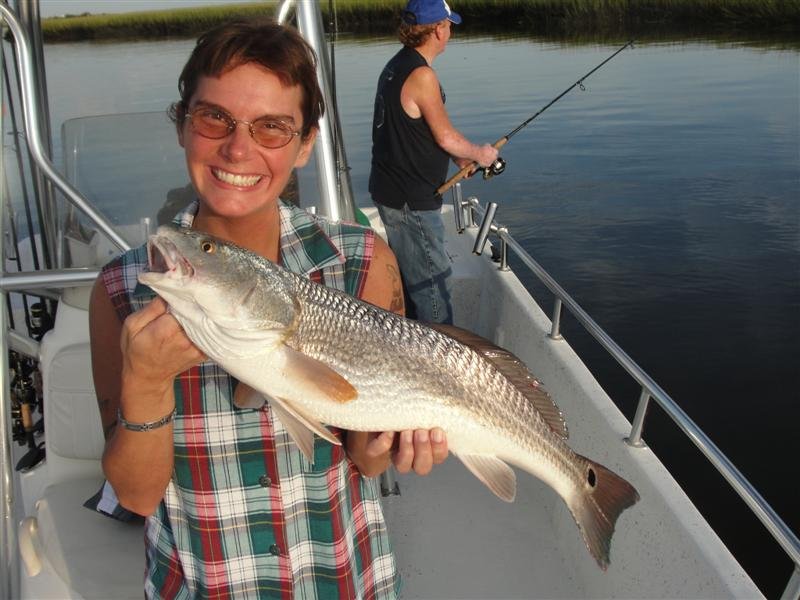 Mrs. Tilson with one of several nice red-fish she landed.  She said her wrist were getting sore. Her Husband Rodney looked on and smiled. 
Mrs. Shuttle with and nice flounder and red-fish she landed all on her own.  She and David had a blast catching the hard fighting red-fish.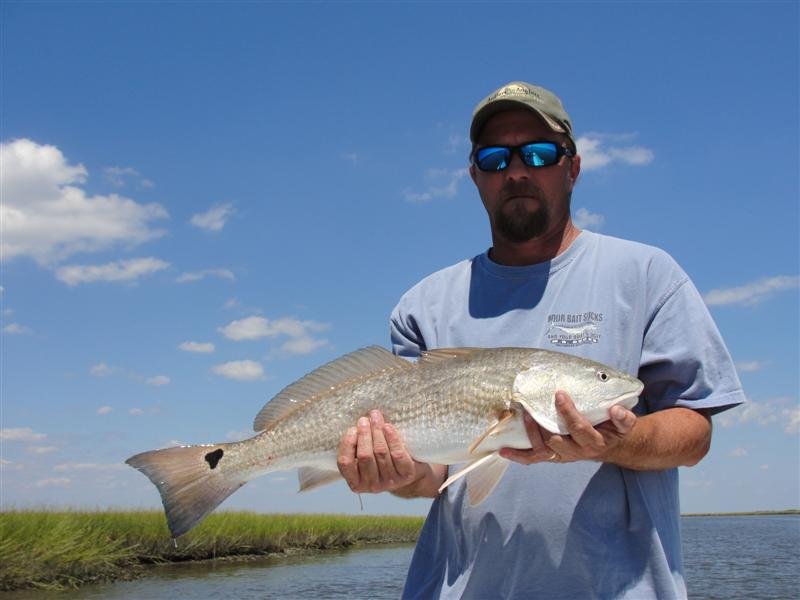 Charlie Wright with one of several reds he landed.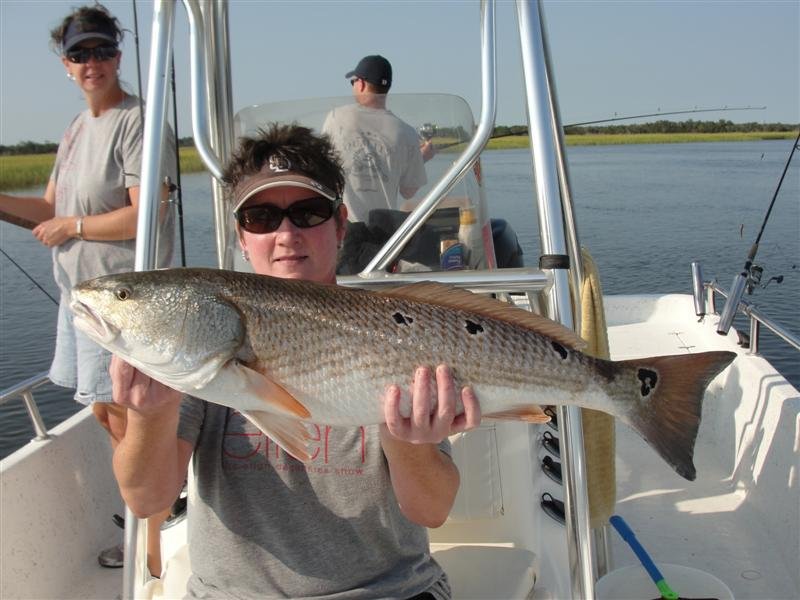 Beth with a over the slot red-fish. The biggest fish of her life. Super dog Baily was on this trip as well.  He was hiding from the camera.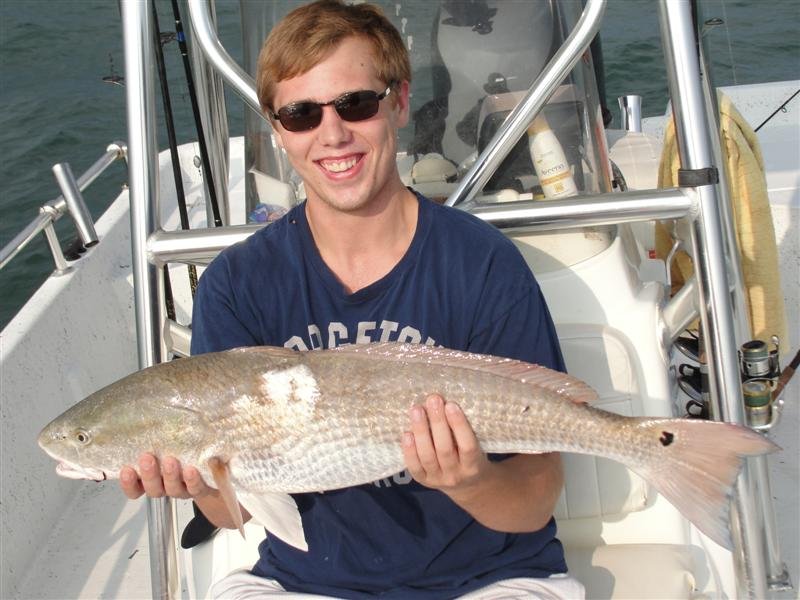 Kenneth with his 36 inch redfish. Lots of fun on light tackle.
Kim with her first red-fish.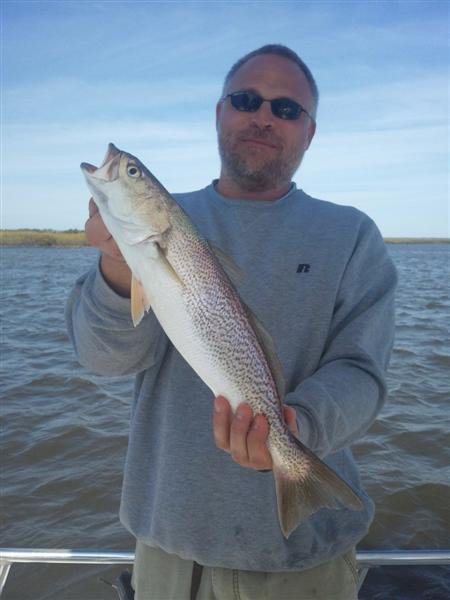 Ken with a super nice trout.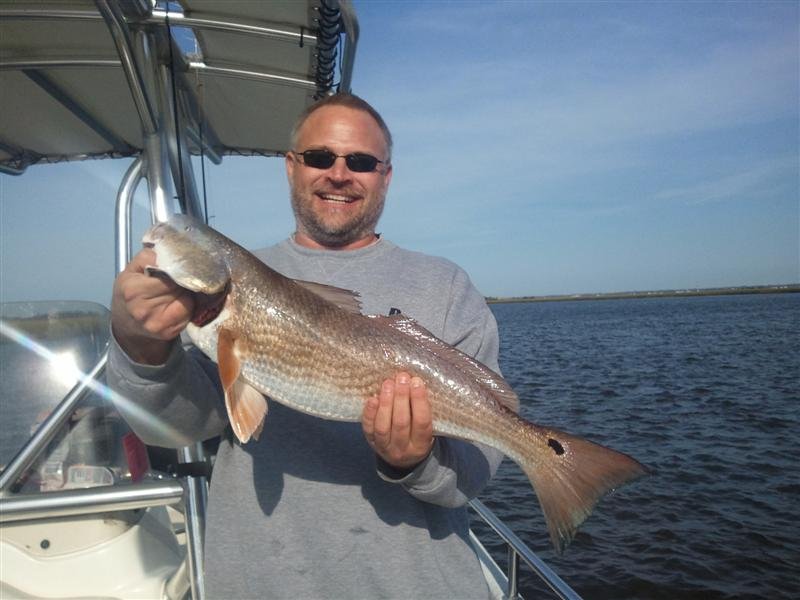 Ken with his big daddy red-fish.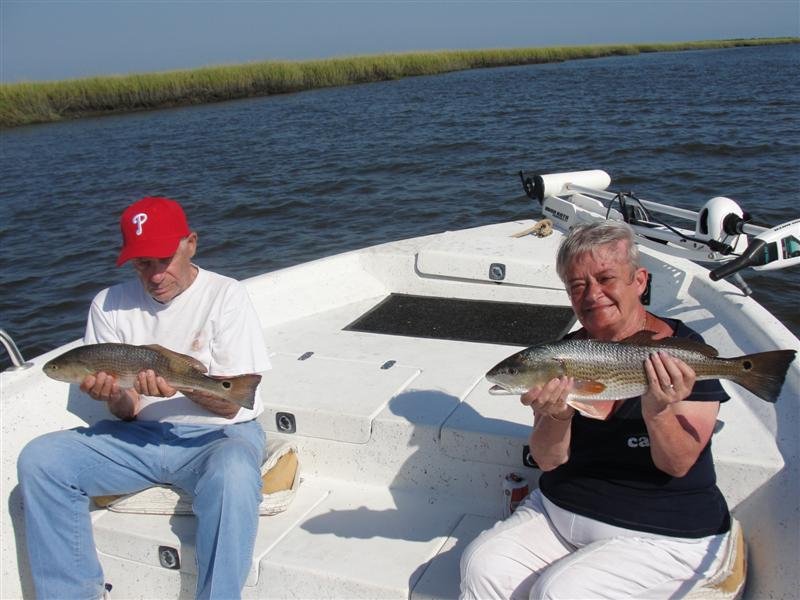 I love this pic. The Houstons with a double of red-fish.  This couple had a blast catching fish and having fun.  They have been together so long, they don't even want to sit close to each other, Ha , Ha.
Bob with one of several nice reds he landed on grubs.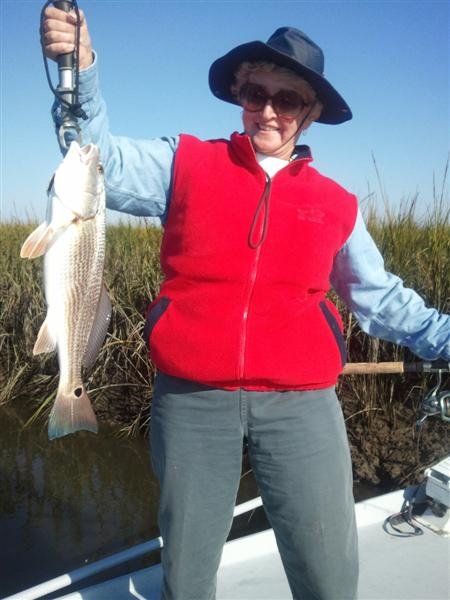 Judy with a nice red-fish of her own. She and Bob have fished with me for years.  Hey guys I found my net the very next day.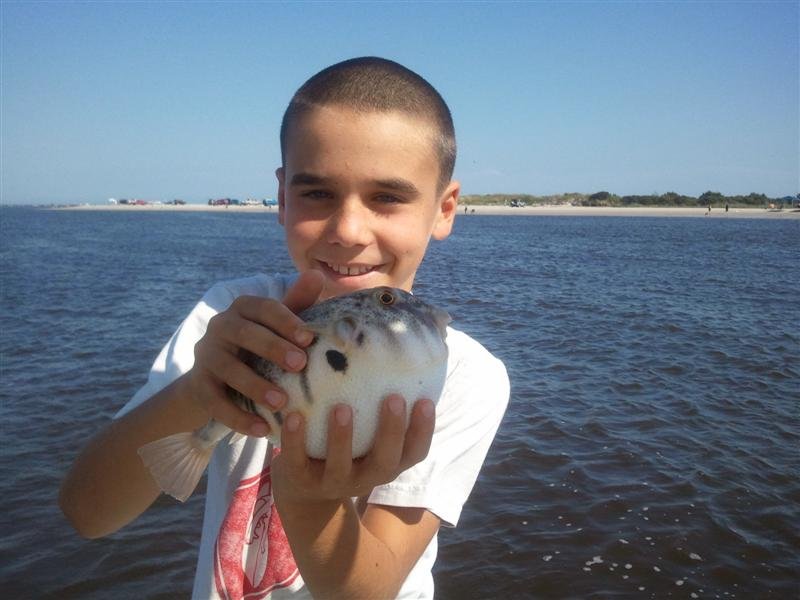 Skyler with a puffer. Who is your Puff-Daddy.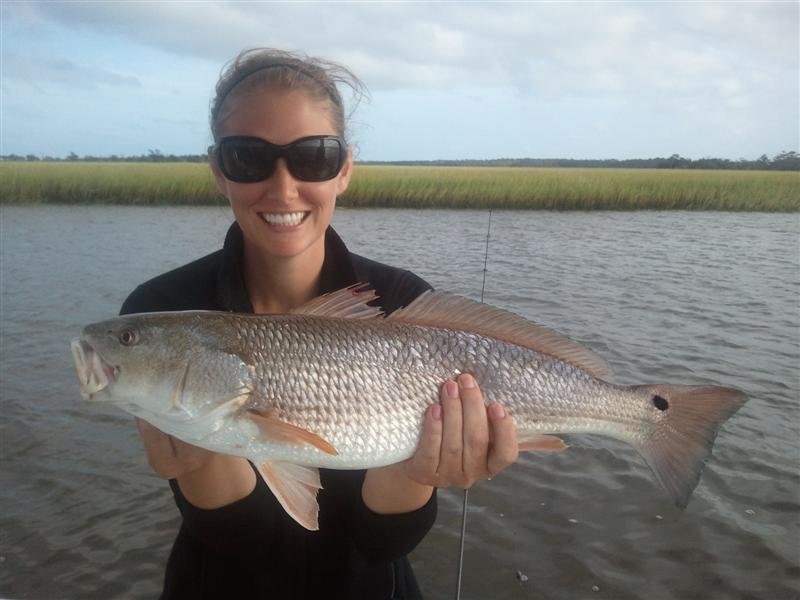 Jenny with a nice red. She and Anthony fished with me on a all day.  We slayed the big sharks off south port, two over 100lbs and then went red-fishing on the way home. Stay warm in Colorado.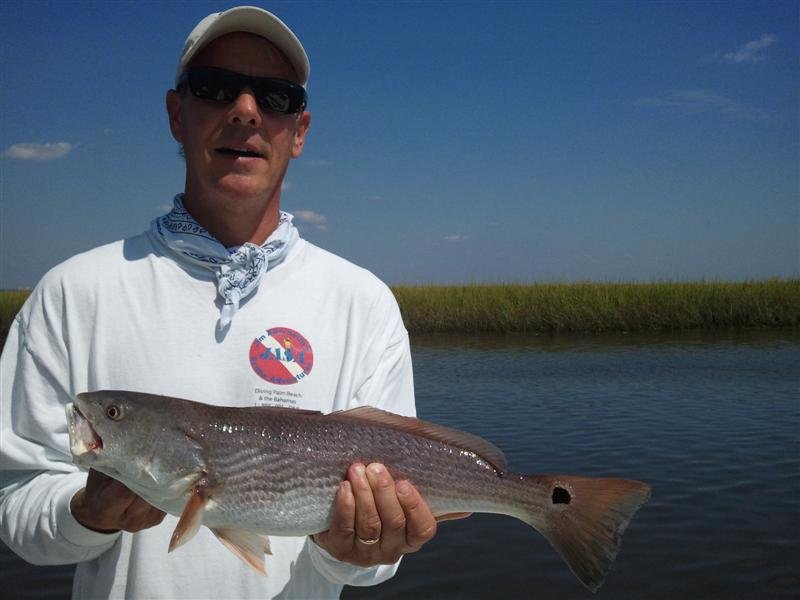 Tim was the flounder slayer. He caught a few reds as well.  His buddy Steve let him cast to the good spot after his wrist was hurting.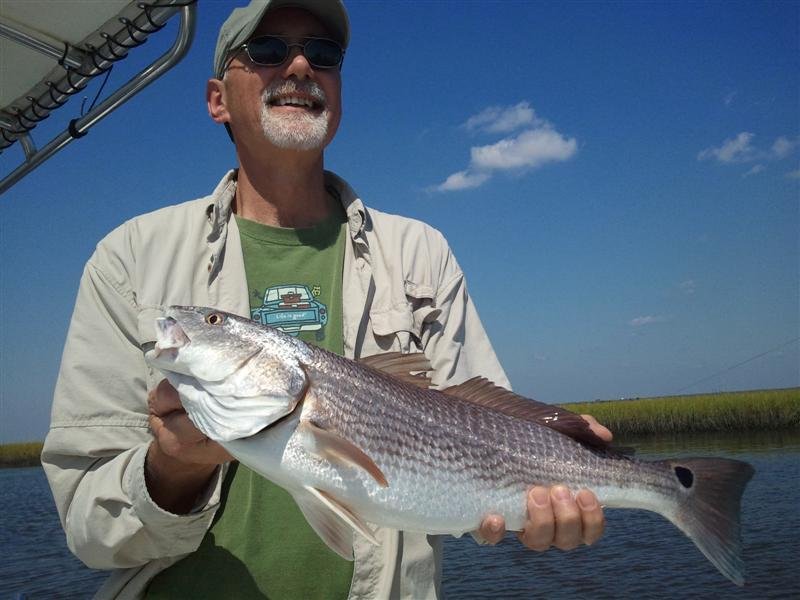 Steve with one of several reds on a great double digit day. He finally got the touch to catch a few flounder.
Judy with a nice red-fish. We got blown out from a coastal trip. She had the right attitude and just wanted to catch fish and have fun.  The smile tells it all.
Dobber with a nice red-fish and flounder. We had a great catch of fish even though the wind was blowing 30. We hid out of the winds and made the best of it.
Catherine with a redfish. It was blowing 40mph. She and her had a blast. See you soon.
If I can help and your family with a great fishing trip give me a call at 910-264-1807. Fall Fishing is here, where are you . Thanks for reading the report.
Thanks    Capt. Robert Schoonmaker                  910-264-1807
Posted in Fishing Reports |
Log in Carolina Explorer Charters Fishing Report