August 11th, 2008 by Gillwetter Press
|
Comments Off

Colton and Mike McCue, Amanda and Noel Bergeron from Asheville, NC with nice catches of Flounder, Blues and Grey Trout.
Sorry I've been behind on the fishing reports, here are some pictures of the past weeks catches.
We've been catching some nice Flounder and Red Drum in the inlets and ICW. Right off shore about 2 miles we have been catching Spanish Mackerel in the 3 and 4 pound range. They have been a blast to sight cast to. Also we have had a great fight while catching Spade Fish on light tackle.
It won't be long and the weather and water temps should start to fall and the fishing should be even better. So whatever you do whether catching or not just have a good time.
Capt Charles Powell
Charlie's Charters
www.charliesfishingcharters.com
flounderman3@bellsouth.net
910-279-0966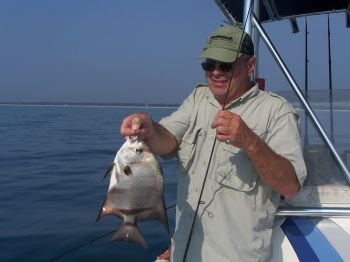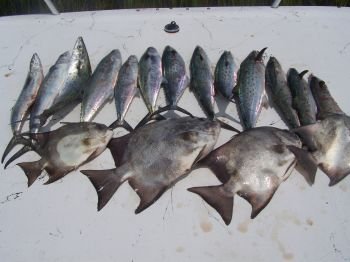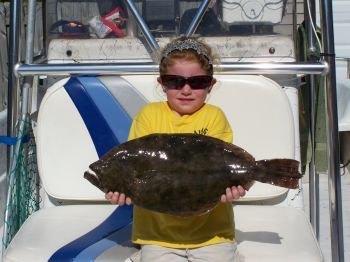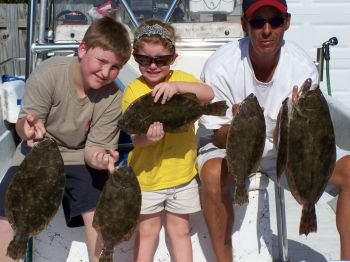 Posted in Fishing Reports |
Log in Charlie's Charters Fishing Report