December 11th, 2008 by Capt. Matt Wirt
|
Comments Off
Hello everyone! The Florida fishing and weather has been great. Today was the first rain day so far and it allows me to catch up on the reports and videos!
I had a cool opportunity to guide Jim and Fred Anderson for a half day. We slammed out with some small reds (1 nice keeper), a few small trout, a nice snook and a nice pompano. Fred Anderson is good friends with Stu Apte and is mentioned in Stu's new book. It was great to share the day with you guys and I enjoyed the info you guys shared about Stu. Here is a video of the non stop redfish action we had. We caught them on every cast and easily had over 15 in a half hour or so.
I will also have a new video out soon on the Beavertail. I love this boat. It will run through the flats in areas so shallow that birds are standing! It will get up in less than a foot and allows me to access much more water than my previous flats boat did.
We have already made one of many trips to the Everglades this year. I had Capt. Charles Powell's son Brandon with us for a week. He leaves at the end of the month for Airforce boot camp and it was pretty cool to see him get some fishing in before he leaves.
If you are interested in fishing in Florida over the winter just give us a call!
Here are this weeks pics..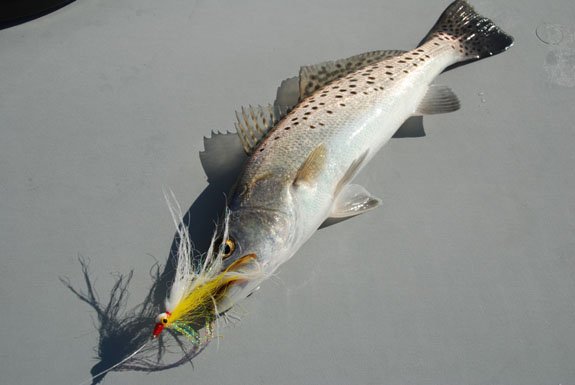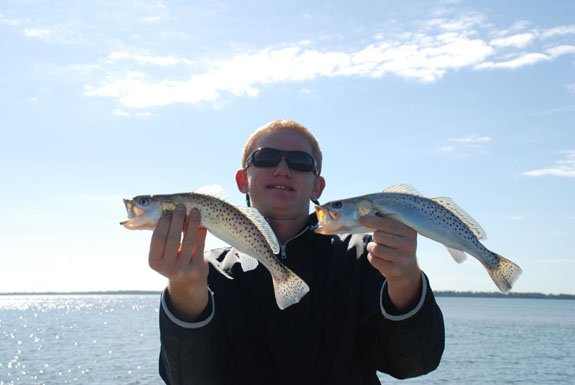 These guys are everywhere!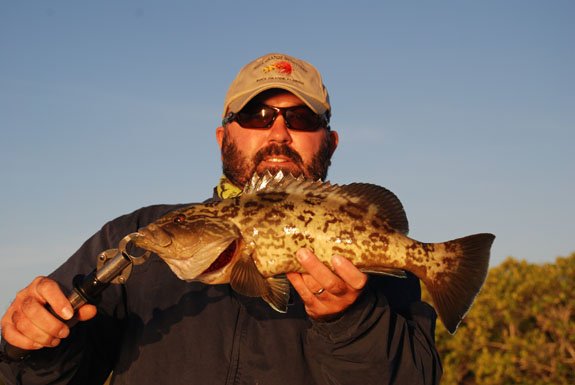 I caught this Grouper in the EXACT same spot I caught a 27 inch grouper 2 years ago deep in the Everglades.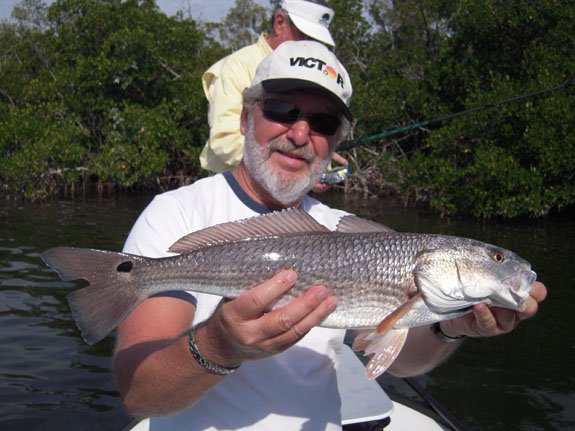 Jim with a keeper redfish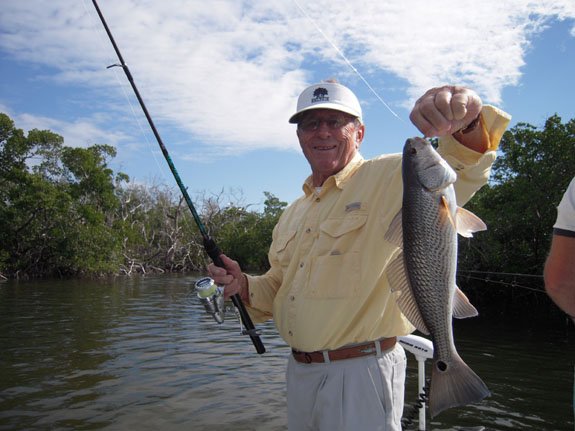 Fred with a small red
Fat Pompano!
My fishing buddy after a hard day!
For you fly fisherman and fly tiers here is another video of a cool fly I am tying for the trout. Hope you like it!
Capt. Matt Wirt
Reel Adventure Charters
http://www.reel-adventure.com/
http://www.wrightsvillebeachfishing.net/
910-540-0570
Posted in Fishing Reports |
Log in Reel-Adventure Charters Fishing Report