February 16th, 2009 by Gillwetter Press
|
Comments Off
Hello everyone. This is a pretty cool, and I must say, a humbling report. Bear with me for a few minutes, I promise the fishing report will follow.
A month or so ago I got a email from a soldier in Iraq. He saw my fly tying videos online and wanted to buy a DVD since his internet connection was so slow over there. I informed him I dont have any videos for sale but I wanted to help. After talking with him through email and viewing some of his pictures of him fly fishing for "Sadaam Bass" I got all the videos on a thumbdrive and sent it along with some fly's, soft plastics and some other items for him and the soldiers…..no charge. I asked him to take a pic of a fish on one of the flys I tied if he had time and email it to me…. if not no big deal. A few days ago a package from Iraq showed up at my door. I could not get it open fast enough. After I got it opened I was speachless. Here is what was sent.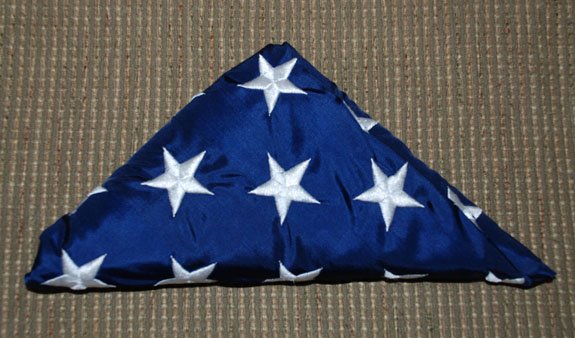 The flag was flown over Al Faw Palace. Thanks again for your service to our country and for the flag. It will always have a special place on my wall.
Here Is Major Preble with a nice fish caught on fly: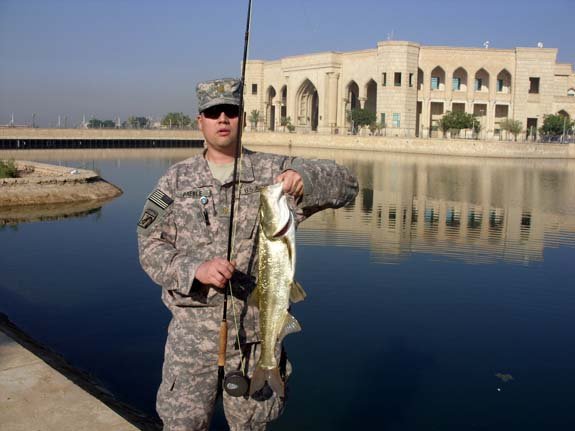 Here is a neat video of the fish feeding in Iraq. Needless to say they are eager to take a fly!
On Feb 5th I did a presentation for the Sanibel Flyfishing Club. I spoke about Shark's and Spanish on fly and also presented videos on the subjects along with fly tying videos. It was a packed house and I must say It was a very special club to talk to. They shared lots of information and I dont think there was one ego in the entire room! In attendance was Norm Zeigler (author of numerous books and fly tier), Eric Leiser (author of the complete book of fly tying and wrote the first fly fishing guide for Orvis), and Don Larmouth (author of many fly fishing publications). Needless to say this was another humbling expierence! Thanks guys for making me feel right at home. I enjoyed speaking with all of you and I look foward to being part of the club for a long time!
Here I am with Eric Leiser: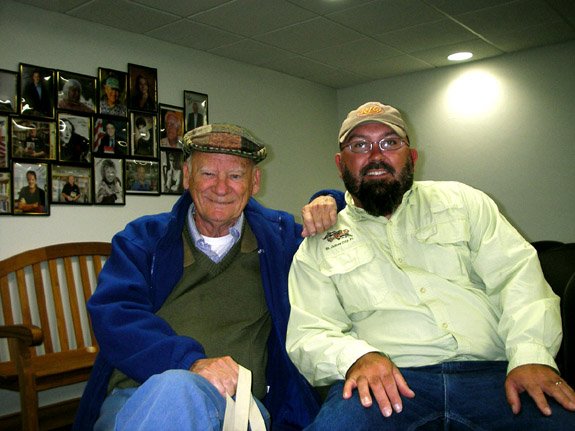 It is truly amazing the path this business has taken me down and the wonderful people and customers I get to meet.
Speaking of business…Reel Adventure Charters has decided to keep the same rates for 2009 with NO price increase. The economy is tough and with the gas prices down for a change, we see no need for a price increase. I hope other companies can follow this example.
Now for the fishing report! After a WEEK LONG of gale force winds and back to back fronts here on the SE coast of Florida the winds subsided just in time for long time customer and friend Bill Mechnick and his father "Big Bill", and their friend and partner John Schmidt to come down for 3 full days of back to back fishing. The plan was for me to take care of John as he was going to flyfish the entire time and for another local captain to take care of Bill and Big Bill throwing live bait and artifical. Right off the bat John and I hit it off in prime fasion. We share the same passion in fly fishing, fly tying and COD4 (long story). In our 3 days of fishing I believe we edged out the other boat with numbers of fish. We also had a heck of a veriety of fish on fly including: Snook, Florida Pompano, Flounder, Trout, Ladyfish, Jacks, and even a Pufferfish! We had numerous shots a nice reds that were breathtaking. We had a few follows but no takers on about 5 different flies!
John is a very accomplished fly tyer. He ties both fresh and saltwater flies and he incorporates many of the freshwater ideas into his saltwater flies. I have had no instruction on fly tying..ever! It was great to see some of his patterns and share ideas. Expect to see some of my patterns incorporate his influence. Thanks again John, Bill, and Big Bill! I dont have any pics of the Mechnick party as they were on the other boat but here are some of John's pics: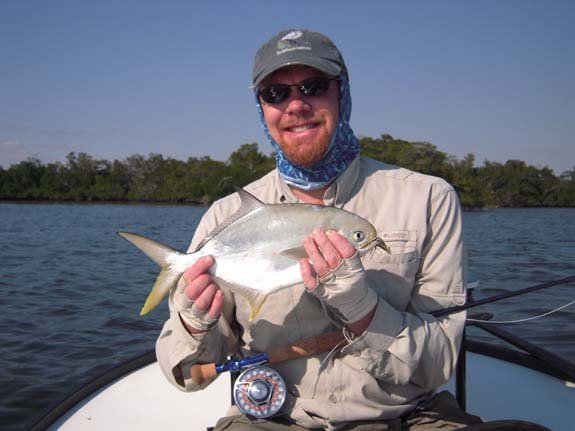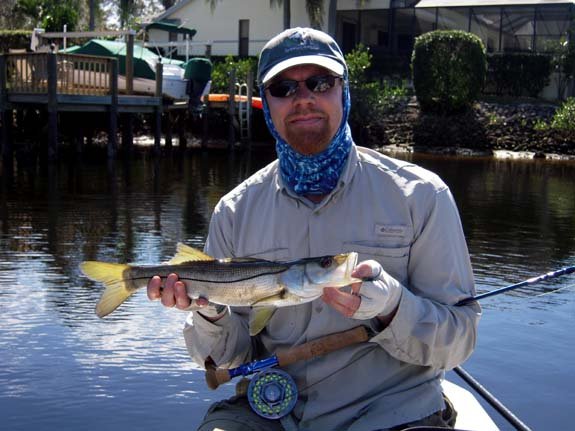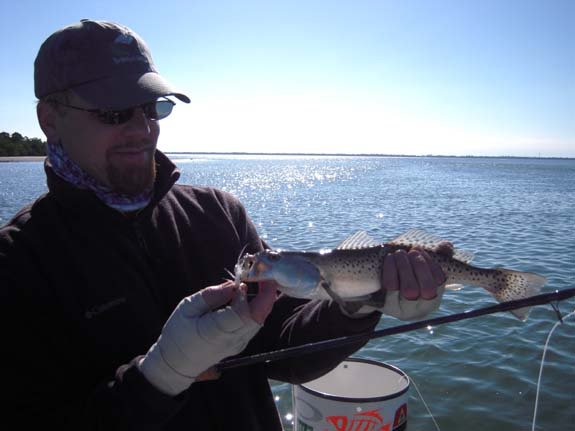 Worn Fly!
My Friend Wes with a nice bluefish on the flats: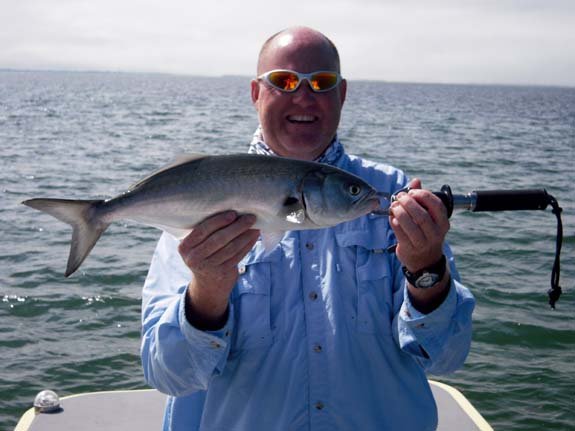 Now booking trips for Wilmington NC for the 2009 season starting March 5th. Call now to reserve your day!
Capt. Matt Wirt
Reel Adventure Charters
http://www.reel-adventure.com/
http://www.carolinabeachfishing.net/
http://www.wrightsvillebeachfishing.net/
http://www.topsailislandfishingcharters.com/
910-540-0570
Posted in Fishing Reports |
Log in Reel-Adventure Charters Fishing Report