December 21st, 2005 by Gillwetter Press
|
Comments Off
It's the week before Christmas and it's a little quiet in the surf. But in the river, Stripers are not quiet these days. Charles Furgerson was up around the bridge and did it again this week. Two thirteen pound catches and one fifteen pounder caught on live Shiners. Also, you should not have much trouble catching a Puppy Drum either. I have heard there are plenty of them around in local waters. In the surf, well, it's not to cold to say it's over, but it is a little slow. I'm still hearing about some Whiting scattered around in the surf and off the piers. Offshore, I'm fairly confident the Grouper and Kings are hanging around the twenty mile mark, but no one has been out lately. We at Seagull Bait and Tackle would like to take a minute to wish everyone a wonderful Christmas and Happy Holidays. We look forward to seeing you all next spring. In the meantime! Keep fishin and releasin… Steve and Karen Labanec

Charley Ferguson caught three Stripped Bass while fishing in the Cape Fear River on 12-17-2005.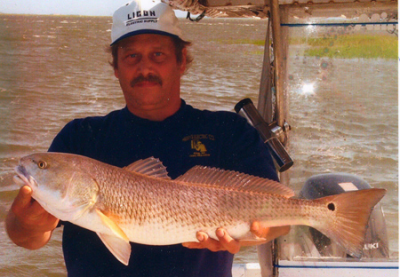 Daniel Bulla caught this Red Drum on September 9th, 2005.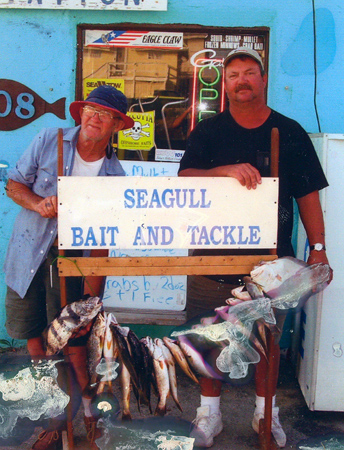 Mike & Ed Johnson caught these fish on October 10th, 2005.

Tom Burzynski and Rich Gillette of Michigan caught these nice size fish aboard a local charter boat.
[tags]fishing charters, bait and tackle,Carolina Beach fishing, Carolina Beach Fishing reports, cbfishing, Carolina Beach, North Carolina fishing reports, North Carolina fishing[/tags]
Posted in Fishing Reports |
Log in Seagull Bait and Tackle Fishing Report